Ali Saffudin Collaborates With Kashmiri Folk Artist Noor Mohammad On 'Subhik Waav'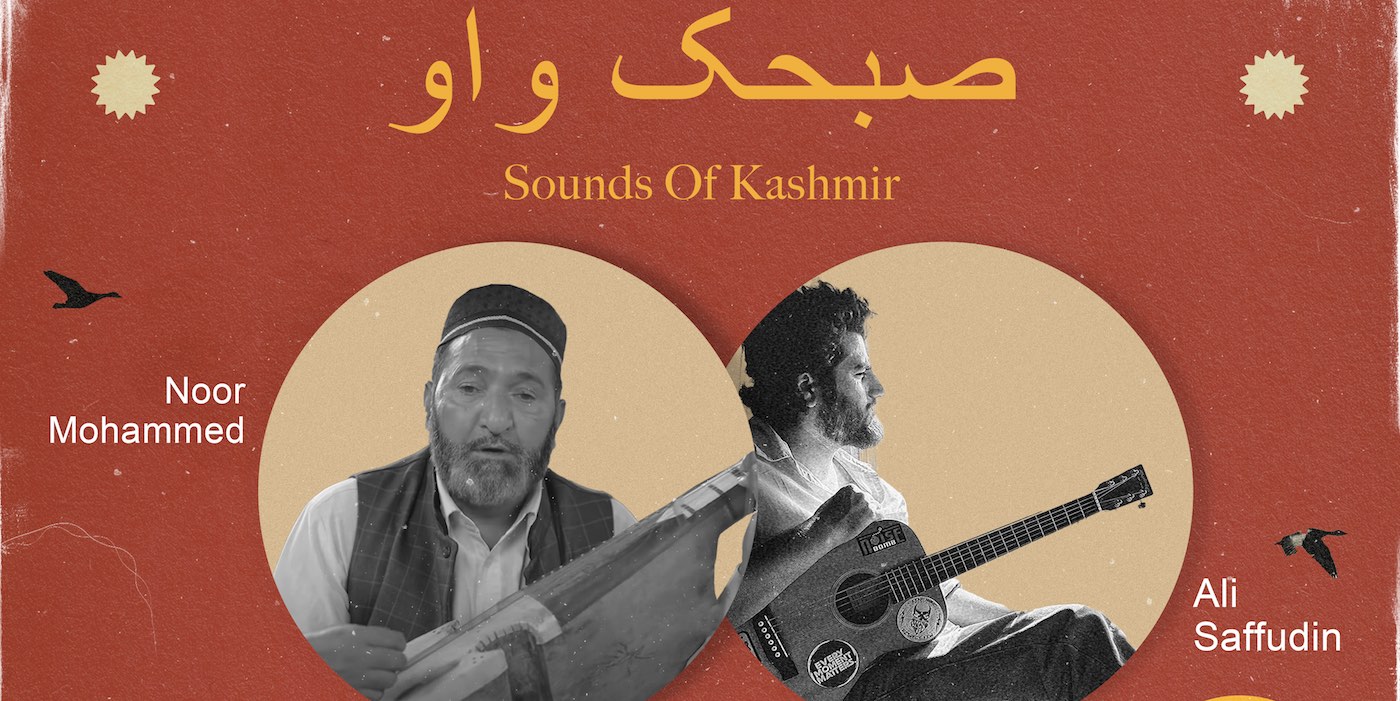 19 November 2021
When asked about performing in his native tongue, Srinagar-based singer-songwriter Ali Saffudin told us, "To instil pride about one's language, there should be some contemporariness attached to it to get across to the youth. At the same time, it should not be erased from its roots."
The Azadi Records talent realizes this sentiment further as he collaborates with local folk artist Noor Mohammad on their latest single 'Subhik Waav', offering a classic folk-rock style rendition of the traditional composition. Mohammad himself has seen greater limelight over the past few years, beginning with going viral via a mobile phone-shot video and later collaborating with prominent Kashmiri rock band Alif as well as releasing his music on bigger labels.
Mohammad contributes the simple catchy refrains of the folk song and the serenity of his rubarb – his voice left unadulterated by the contemporary production but energetically augmented by the band's arrangement, which adheres to the classic and puristic sonics of folk-rock. The track transforms mid-way through the 7-minute run to launch into a breakdown of guitar solos before Saffudin's sustained melodies turn the traditional number into a lament.
Listen to 'Subhik Waav' below and head to Ali Saffudin's artist profile for more information.
Artwork by Yash Pathak
Tags
Join Our Mailing List