Rohan Prasanna's 'Bouquet Of Life' Offers A Sarod-Led Mix Of Jazz, R&B & Ambient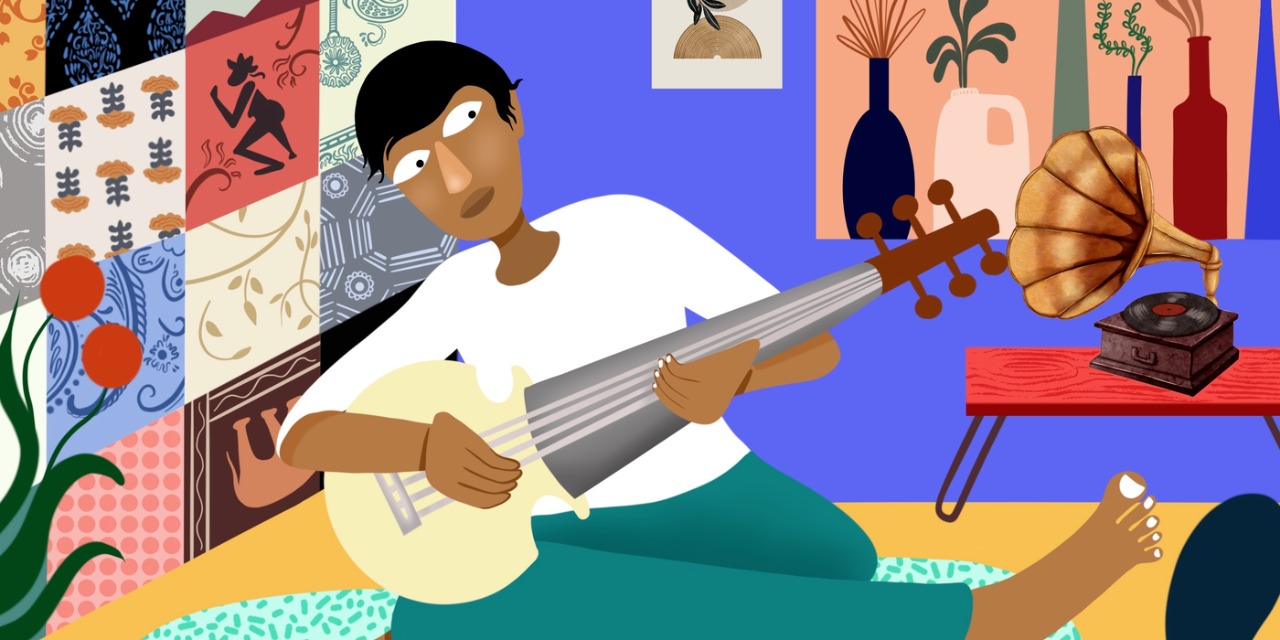 10 November 2021
New Delhi-based sarod aficionado and producer-composer Rohan Prasanna has always resisted the straitjacket of genre – whether it was by infusing the folk instrument into blues, metal and bossa nova with his band Kitanu, or in his work with kaleidoscopic outfits like The Revisit Project and the Anirudh Varma Collective.
Now, the artist ushers in a unique brand of fusion with his debut album 'Bouquet of Life', a dazzling selection of jazz fusion built around Hindustani classical, hip-hop, R&B and djent, with 7 out of the 9 tracks improvised.
Created over ten months, the album opens with acoustic strumming and Indian classical-styled melodic flights that flow from bucolic to melancholic. It peaks with the mercurial 'Too Much Bro', a heady free-flowing medley of analogue and digital spanning intricately layered vocal chops and ad-libs, meandering guitar, and galloping sarod.
The aptly titled 'Camel in A Club' is the go-to cut for your Friday night playlist. It features some of the best jazz-sarod-tabla riffing in the collection – complete with beatboxing, melodic keys, and Middle-Eastern instrumentation. Album closer 'Why You Goin' reprises the melodic flights, this time pairing them with contemporary R&B vocal hooks and gospel, along with a frenzy of percussive guitar and a foot-tapping sarod outro.
Zen enough to zone out to, but with intricate layers that will emerge over multiple listens, Prasanna's sheer imaginative capabilities, inventive sampling, and knack for pushing each instrument to its proverbial limit gives the collection an inescapably modern yet timeless feel.
Check out the album below and head to Rohan Prasanna's Instagram for more information.
Words by Nishtha Jaiswal
Artwork by Vidushi
Tags
Join Our Mailing List