Ahmer Reinvents Himself With The Help Of Lacuna On 'I.D.'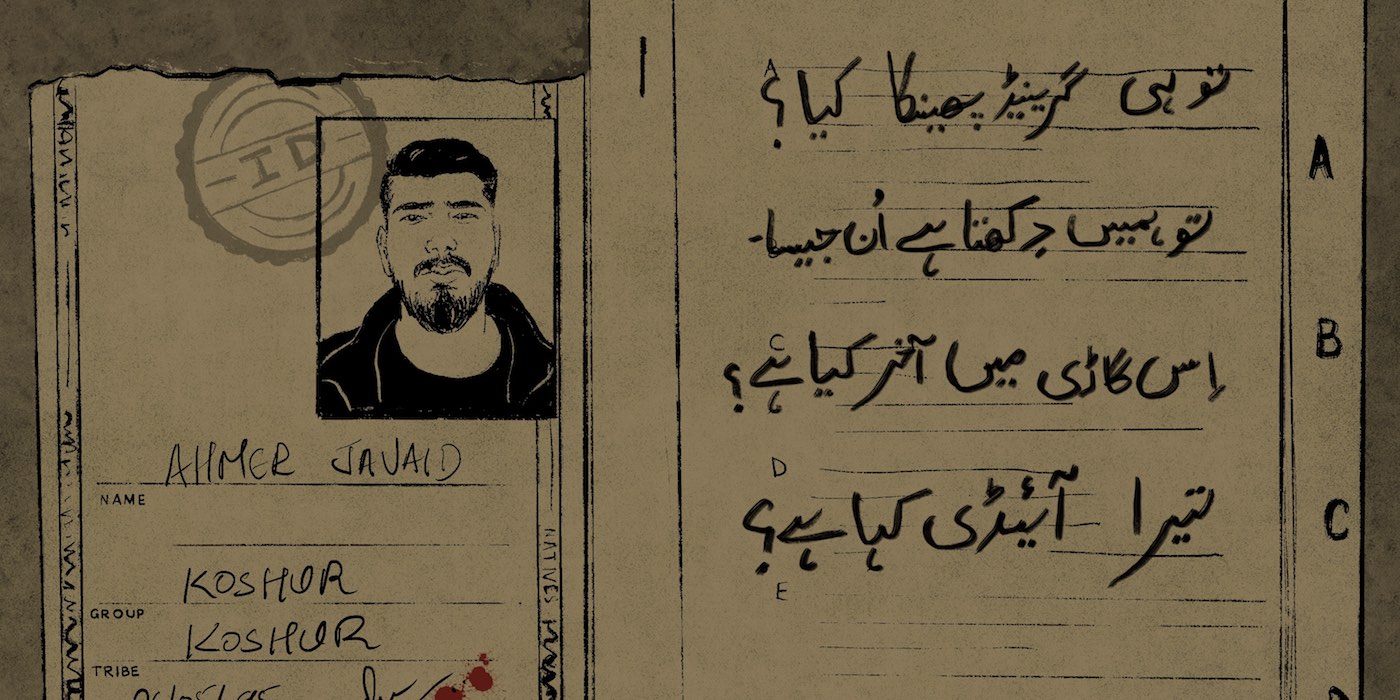 19 July 2021
Kashmiri rapper Ahmer Javed who emerged as a modern-day bard of Kashmir with his seminal 2019 album 'Little Kid, Big Dreams', just released his latest single 'I.D.', collaborating with producer Mihir Raina aka Lacuna to mark a substantial stylistic shift.
Set apart by his uninhibited reflection of the plight of his people in Kashmir, Ahmer makes his penmanship even more direct as he targets the dehumanization residents of Kashmir are subjected to through constant surveillance and hostile identity verifications. Between his tempestuous aggressive verses, the Azadi Records artist even drops any rhyme scheme in the track's refrain to straightforwardly quote the line of questioning he has been frequently subjected to by law enforcement. Meanwhile, Lacuna does away with the booming and fading 808s that usually backed Ahmer's verses. Instead, 'I.D.' surrounds the rap verses in a constant gritty guttural bassline sweeping between beds of noises, sirens and gunshots to capture the emotional abstraction of the rapper's explicit narrative.
Listen to 'I.D.' below and head to the artist profiles of Ahmer and Lacuna for more information.
Artwork by Anis Wani
Tags
Join Our Mailing List