Wild City #148: Rohan Kalé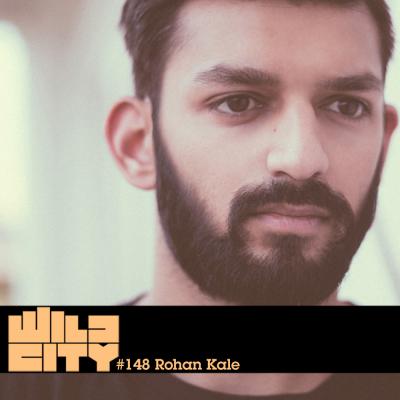 13 April 2018
Rohan Kalé is a New Delhi based producer and DJ who has a deep-rooted love for drum n bass and jungle.
As Radio Program Manager at Boxout.fm, Rohan is one who sculpts sounds for different environments - the club, home, car - the former is the area in which he is most widely known, laying down dark and arresting sets - captivating bass music heads across the country.
As expected, his mix for Wild City is an hour long meditation into a trajectory guided by his love for liquid drum and bass sounds...
Starting off slow and steady it kicks off with UK based producer Stray and, gradually swivels towards drum n bass and jungle influenced sounds from the likes of Instra:mental, Commix, Bop and French producer Naibu.
"An hour of some of the most intriguing and uplifting music that truly speaks to my soul. It's a journey with ups and downs reflecting my current state of mind." - Rohan Kale
Listen and download below:
Direct Download - Wild City #148: Rohan Kalé
Tracklisting:
Stray - When It Rains
Instra:mental - Watching You
Bop - Untitled Pattern 52
Naibu - Just Like You (Ulrich Schnauss Ethereal 77 Remix)
Need For Mirrors - CURVE
Marcus Intalex - Airbourne
Earl Grey - Inner Conflict
Naibu - Time Out
Adred - Just A Moment
Need For Mirrors - LVRS
Bop - Untitled Pattern 55
Commix - Call To Mind
Naibu - Play With Fire (Naibu's Autumn Remix)
Mark System - Waiting For A Meaningful Title
FD ft. Collette Warren - Work It Out
Satl - Tears
SubSid & Andrezz - But I
Bop - Untitled Pattern 54
*FEEL FREE TO SHARE AND BLOG THIS MIX, BUT PLEASE REFERENCE THIS PAGE*
Tags
Join Our Mailing List