Wild City #145: Stalvart John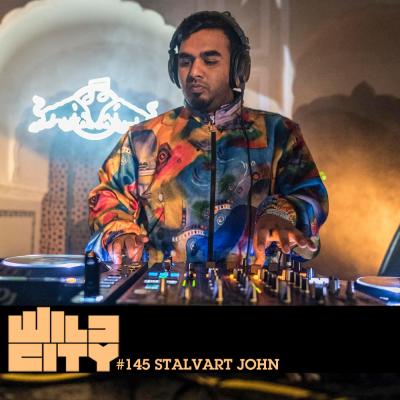 18 January 2018
Stalvart John truly cemented his place within the Indian electronic music space in 2017.
It's undeservedly late as he's been regularly making podcasts and releasing music for a number of years, always one-step ahead of the curve. Topping off 2017 with an energetic set at Magnetic Fields Festival, it seemed appropriate for Stalvart to come through with a mix for Wild City.
Stalvart's set is pure disco; its sole purpose is to get your body moving and it accomplishes that with ease. With several remixes, re-edits and a few rare selections, Stalvart is, at once, educating and entertaining audiences. This mix is further proof that Stalvart is peerless in India as a selector.
"This mix is all about my love for disco. Most of the tunes are highly influenced but explore a more intelligent, musical and less groovy side of disco, nu disco and house. Hope you all enjoy it." - Stalvart
You can catch Stalvart John opening for Young Marco in Bangalore this Saturday 20 January, 2018. You can get more information here.
Listen and download below:
Direct Download: Wild City #145 - Stalvart John
Tracklisting:
Chaka Kenn, Samma Lone - Ode To The Creator (Kenn'z Native Tongues Mix)
Jimmy Ross - First True Love Affair (Andy Smith & Nick Halkes Reach Up Re-edit)
Psychemagik - Hot Head Disco
Chuggin Edits - Loosen Up Ur Collar
Jimmy Young - Times Are Tight
Joanne Wilson - Got To Have You (Whiskey Barons Re-edit)
Arturo Garces - Love At The Discotheque
Cassius, Rhemi - Beat Within' (Opolopo Remix Intrumental)
His Dirty Secrets - Real Love
Tim Deluxe - So What!
Amp Fiddler - So Sweet (Vega Moody Dub)
The SyntheTigers - Don't You Want
Son Of Sound - Influence Is Bliss
The Torske /Mundal Explosion - In Disco
*FEEL FREE TO SHARE AND BLOG THIS MIX, BUT PLEASE REFERENCE THIS PAGE*
Tags
Join Our Mailing List