Wild City #134: Eng.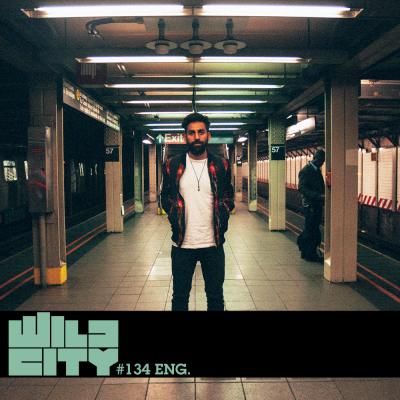 31 May 2017
Having only been DJ'ing for a few years Kunal Lodhia a.k.a Eng. has quickly become known for his versatility as a DJ. Known for being able to play a diverse range of genres, his sets are recognised for their ability to surprise audiences while keeping them engaged and on the floor.
A member of Mumbai-based design collective WeThePpl, Eng. is also the man behind what is now probably one of the city's most iconic parties Grime Riot Disco as well as the co-founder of Magnetic Fields Festival.
It goes without saying that a mix was well overdue.
Full of hidden treasures, his mix takes you on a soulful, melodic trip around the world, where you find yourself immersed in jazz tunes from Guinea ('Petit Sokou' by Bembeya Jazz National) and Zambia ('Tsegulani' by Musi-O-Tunya & Rikki Ililonga) before crossing continents to South America and China. Eng.'s diversity as a selector also comes to the fore in this brilliant collection of tracks. His first ever recorded mix.
"Cinematic, romantic, dark and playful. Inspired by old films, broken radios, folklore and psychadelics, Here's a mix for a Sunday afternoon with your lovers. " - Eng.
Listen and download:
Tracklist:
Dean Blunt & Inga Copeland - The Narcissist (feat. Inga Copeland)
Holger Czukay - Persian love
The Paragons - When the Lights Are Low
Elias Rahbani - Dance of Maria
Erkin Koray - Cemalim
Bembeya Jazz National - Petit Sekou
Black Savage - Kothbiro
Etran de L'AÏr - Agrim Agadez
The Lijadu Sisters - Come On Home
Os Mutantes - Ave, Lúcifer
Musi-O-Tunya & Rikki Ililonga - Tsegulani
Quantic y Su Conjunto los Miticos del Ritmo - Cumbia de Mochilla
Africaine 808 - Rhythm is All You Can Dance
Estrellas Del Trópico - Alfombra Mágica
Inga Copeland (Ft. Actress) - Advice To Young Girls
You can, of course, catch Eng. at #BoxoutWednesdays alongside our very own Moniker on 31 May. More info on that here.
*Feel free to share and blog this mix, but please reference this page*
Tags
Join Our Mailing List