Wild City #128: Monica Dogra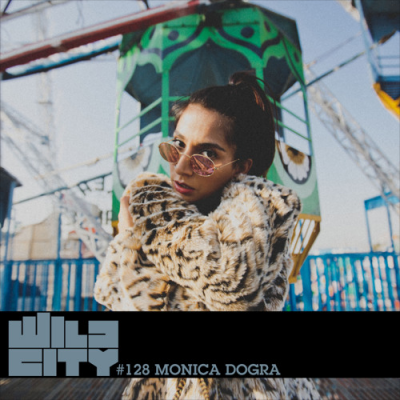 15 March 2017
Monica Dogra is a multi-faceted artist who is, at once, a singer, spoken-word artist, performer, dancer, actor, writer and now most recently a DJ.
She first rose to fame as the founder and front-lady of Shaa'ir + Func, one of India's most popular independent bands. With the duo, she performed at a multitude of clubs and festivals around the world and most recently also released her solo record 'Spit'.
Adding to her creative repertoire - she recently started DJ'ing - so we thought it's only fair to get in touch with her for a Wild City mix.
One thing that's clear on first listen is her knowledge of music. Starting with a Lupe Fiasco remix of 'Panda', it runs through tracks like 'Tomboy' by Princess Nokia, and 'Vola' by Karol Conka. The tracks are mixed with precision and roll through to a few cheeky classics from the likes of Beenie Man and Buju Banton.
The mix is undoubtedly a reflection of Monica's tastes. Underpinned by a recognisable urban flavour it never seems to stray too far from an obvious comfort zone - whilst pushing forward an admirable selection.
Catch Monica Dogra at Summerhouse Cafe in New Delhi on 17 March and follow her on Facebook for more up-to-date information.
"This mix is pure dancefloor vibes. I've lived nearly half of my life on a dancefloor and I like it raw, deep and heavy all at the same time. I imagine this being a good mix to get hyped to before you head out to the party. Or make a party wherever you are." - Monica Dogra
Listen and download below:
Direct Download: Wild City #128 - Monica Dogra
Tracklisting:
Express (Panda Remix) - Lupe Fiasco
Look At Me Now (Feat. Lil Wayne) - Chris Brown
Take Off (Feat. Princess Nokia) - Branko
Vola - Karol Conka
Tomboy - Princess Nokia
I Am Your Leader - Nicki Minaj
Well Prepared - Busy Signal
My Chick Bad – Ludacris
Love$Ick (Feat. A$Ap Rocky) Mumdance Remix - Mura Masa
Romie - Beenie Man
Wicked Dickie (Original Mix) - Buju Banton
Rolling (Feat. Zebra Katz) - Branko
Image Credit: Monisha Ajgaonkar
*Feel free to share and blog this mix, but please reference this page*
Tags
Join Our Mailing List