Wild City #106: Epic Empire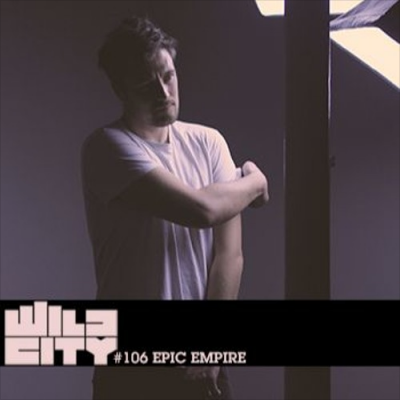 8 April 2016
Wild City Mix #106 comes from French hip-hop and electronic music producer and DJ Epic Empire.
Parisian future bass artist Epic Empire a.k.a. Fabrice Delcambre is all set to tour India at the end of the month with Mixtape. The artist, who has earned a formidable reputation for his carefully structured sets and bass heavy, hip-hop influenced electronic productions will be playing in New Delhi, Mumbai, Bangalore and Pune from 21 to 24 April .
Epic Empire was previously known for his work with StereoHeroes before venturing out solo in his more groove and melody focussed solo project, releasing 3 EPs so far. He was recently nominated as Best Newcomer on DJ Mag France.
Delcambre stitches together a collection of hip-hop an electronic influenced bangers for Wild City Mix #106. With tracks that include remixes of popular tunes like Alessia Cara's 'Here' and Rihanna's 'Work' playing alongside Vic Mensa, Baauer and Goldlink, we're sure this one's going to be a massive crowd pleaser.
"This mix feature a few tunes that I'm digging at the moment. From sweet vibes to wild bass. Hope you enjoy it." - Epic Empire
Listen and download:
Direct Download: Wild City #106 Epic Empire
Tracklisting:
Yeah Nah - Elephant
Alessia Cara - Here (Lucian Remix)
Grandtheft & Sleepy Tom - Hold Tom
Daktil - Salters Feat. Jennifer Akerman
Michl - Kill Our Way To Heaven (Nebbra Remix)
Just A Gent - Limelight (Louis Futon Remix)
Unlike Pluto & KickRaux - Palace
Taylor Thomas - Heartbreaker Feat. Lauren Cole (Xan Griffin Remix)
Baauer - Sow
Godlink - Donce On Me (Mr. Carmack Remix #2)
SIRI Feat. Elliphant & Pusha T (KRNE Remix)
Vic Mensa feat. Kanye West - Ohumad (Jackal Remix)
Rihanna - Work Feat. Drake (Luca Lush Remix)
*Feel free to share and blog this mix, but please reference this page*
Tags
Join Our Mailing List