Wild City #103: Aniruddh Menon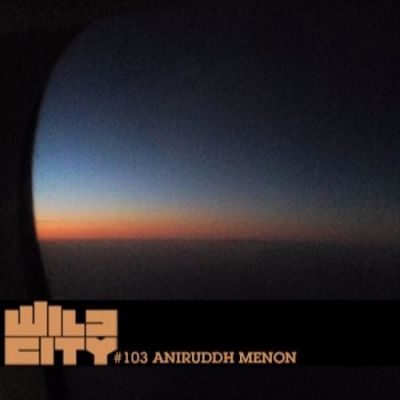 17 February 2016
Bangalore based Aniruddh Menon, known best for his work with Machli and newly formed label Consolidate compiles a selection of unreleased material for Wild City Mix #103.
Menon launched his eponymous solo project last year with his impressive first EP 'Another Summer'. However, the first time we heard of him was when he still played with Musharraf Shaikh, Sandhya Visvanathan and Maitreya Mer with Machli, a band, which despite splitting up (hopefully temporarily), remains one of out favourites to this date.

The odd Bollywood samples, unhurried attitude and moody synths carried over from Machli to Menon's uncompromisingly original solo work; most recently on 'Ugh' - his single on Consolidate's debut LP 'FRNDS &FMLY 2016'. If you're a stickler for genre, his beat driven, sample heavy music has been described as 'left-field instrumental hip hop' by label founder, Rahul Giri.
Aniruddh Menon's debut full length album, titled 'Love Songs' will be released via Consolidate "soon". To tide us over, the musician has put together a collection of unreleased material that didn't make the final cut.
""This mix is made up entirely of ideas that didn't make it to the final track list of my upcoming LP (Lovesongs). In some cases, that's because the song in question didn't fit with the feeling I was working on for Lovesongs. In others it's because when I hear the piece, all that comes to mind is memories of frustrating, sleepless nights spent trying to make a bit of music into something it wasn't. And with some of the music in this mix, I just need more time with it than I have to complete the album.
But for now, I just want all of them out of my system so I can focus a little bit.
This mix is special to me because it feels like when you clean your room and find a lot of things that you can't keep (because it clutters) but also don't want to junk because you're attached to them. So you put them in a carboard box and leave the box out in a place where someone passing by can see if they want them."" - Aniruddh Menon
Listen and download:
Direct Download: Wild City #103 Aniruddh Menon
*Feel free to share and blog this mix, but please reference this page*
Tags
Join Our Mailing List