Wild City #091: SMPRSN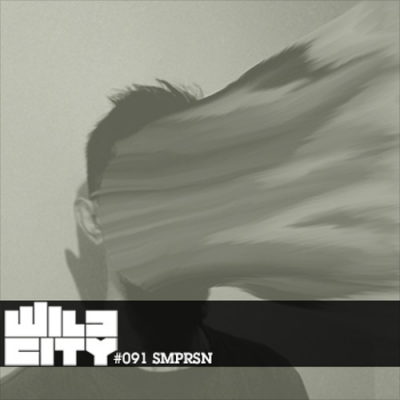 9 April 2015
Sri Lanka's SMPRSN (alternate alias Daffy Maestro) is the next selector to contribute to our growing music division here at Wild City.
The Kandi based artist, known to his peers as Gihan Senevirathne, has been making tunes at home since the late 90s. He put out his debut four track EP 'Home' on Soundcloud under the name Daffy Maestro in 2013, playing with lo-fi, bass centric electronic sounds with a touch of experimentation.
He came into the spotlight as Daffy Maestro in 2010, after he began contact with Border Movement and Colombo based DJ, producer and label owner Asvajit. The last year has seen him play live in his country and also recently in Mumbai for the Border Movement Sound Lab, where he performed and collaborated with acclaimed Indian and German acts including Sandunes, Aqua Dominatrix, SnowShoe and Sasha Perera, Toto Wolf and Oren Gerlitz - together known as Perera Elsewhere.
Senevirathne's Wild City Mix echoes the streamlined auditory aesthetic of SMPRSN which explores the dark contemporary bass and future garage inflected electronica that has influenced the artist. You'll notice a lot of familiar names and possibly familiar tunes in this star studded mix, which, with featured artists like Nosaj Thing, Burial, FlyLo, Amon Tobin and so many more, can really do no wrong.
SMPRSN's mixtape begins with some warm 80's synth jams courtesy Come Truise and gets progressively dancier and at times, darker, with some stellar electronic compositions. Its sound takes a bass heavy turn midway with The Bug's taking over, then moves on to the splintered beats, ghostly samples and earworm vocals of Burial and Ghostek and ends on a surprising ambient note with Need A Name.
We recommend a good pair of headphones for this one. Tune in, you're going to like it.
"This mix is full of old tunes. Tunes that keep my brain busy and that have schooled me in a way. All performed live, not as a podcast or an offline mix - but on my little Launchpad." - SMPRSN
Listen and download below:
Direct Download: Wild City #91 - SMPRSN
Tracklisting:
Com Truise - terminal
ESKMO - You Go, I See That
Amon Tobin - Golfer Vrs Boxer
Nosaj Thing - Us (Jon Hopkins Remix)
Jon Hopkins - Colour Eye
Lapalux - Night Forest
Herrmutt Lobby - Computer club
Flying Lotus - RobertaFlack (Mike Slott's Other Mix)
Shlohmo - Hot Boxing The Cockpit (Tokimonsta Remix)
The Bug - Tune In
SLUGABED - THIS IS A WARNING (ELOQ REMIX)
GLK - Impulse (with Daedelus)
Bassnectar - The Churn Of The Century
Diplo - Summer's Gonna Hurt You (Diplo 2010 Remix)
Moderat - Ilona
Machinedrum - Rise N Fall
Burial - Untrue
Ghostek - Someone
Mist Glider - Flash Back
Need A Name - All You Searched For
Facebook
Soundcloud - Daffy Maestro
Soundcloud - SMPRSN
*Feel free to share and blog this mix, but please reference this page*
Tags
Join Our Mailing List