Wild City Singled Out: August 2019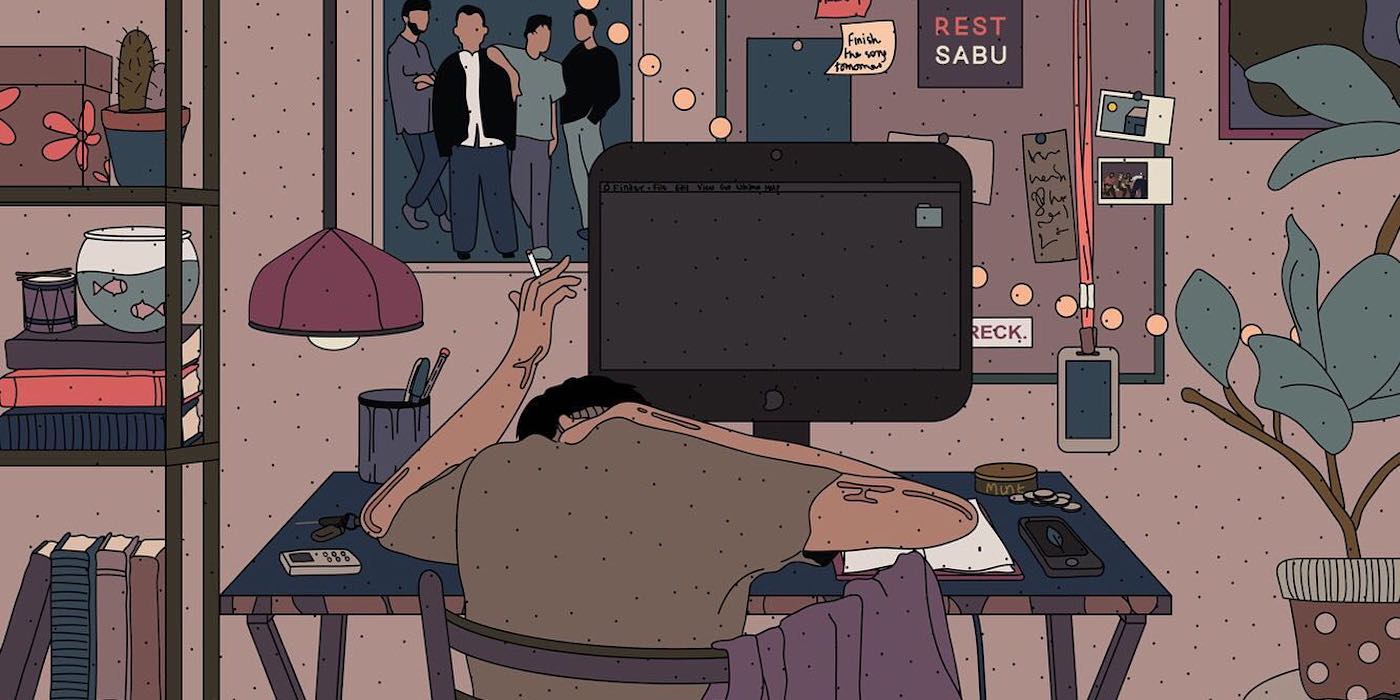 30 September 2019
Wild City handpicks the most interesting one-off singles released by artists in South Asia in our monthly feature - Singled Out. If you'd like us to listen to your music, send the relevant info to music@thewildcity.com or contact us privately on SoundCloud.
'For You' By Derain Feat. Jason Butler
From a technical standpoint, Ankit Chugh's ambient electro-jazz debut EP as Frank Derain 'Old Rum' is brilliant for its realistic synthesis of organic timbres. On 'For You', Chugh uses the ability to its full potential – stiffening and mellowing the moody and melodic plucked strings as he guides the listener through a winding introspective journey over a latin drum beat and Jason Butler's subtle bassline.
'i think im in love but i won't let me' By Jeevan Antony
There is a sharp poignancy to Jeevan Antony's lyrics and the atmosphere he creates with his reverberating layers of guitar, that we don't hesitate to include 'i think im in love but i won't let me' even in its demo form. In fact, the rawness of the demo adds an intimacy to Antony's dreamy singing.
'Rest' By Sabu
To strip your songwriting to its bare bones of just guitar and vocals, and convey the weight of an onerous topic like mental health is no easy task – yet, Mumbai-based indie folk artist Andrew Sabu manages to do it most efficiently with 'Rest'. Sharing the tiredness from the mundane and predictable, the song and its encapsulating upcoming album is an emotional catharsis for both its listener and creator.
'The Seeker' By Eashwar Subramanian
It's almost difficult not to include Eashwar Subramanian in our monthly Singled Out anymore. Dropping his ambient soundscapes with an astonishing consistency, the Bangalore-based composer and producer manages to release one (if not many) single each month that floors us with its meticulousness. The more he does it, the better he gets – and 'The Seeker' is where his skills, experience, confidence and serendipity all come together for a pleasantly drowning listen.
'Your Mother is a Fat Android' By Catla Freshwater
Catla Freshwater's single 'Your Mother is a Fat Android' is like a time capsule from the formative days of electro in the 70s. Managing to combine a cinematic thrill with a 'your mama is so fat'-level humour, the track is as engaging as it is comical.
'Outta India' By Captain Fuse
Creating a dancefloor number with sitar samples, chopped vocals and a vortex of strings, Thane-based DJ and producer, Captain Fuse manages to traverse bass, hip-hop and trap with 'Outta India'.
'Evlerine Varagele Usandim' By Dara Shikoh
The elusive Pakistani artist Dara Shikoh Channa finds his musical fodder from the fringes of folk traditions around him – documenting the "world" music and then decorating it with off-kilter plucked guitars. His latest offering 'Elverine Varagele Usandim' is not just a great introduction to his catalog, but also, inadvertently, one of the most uniquely immersive work we have come across lately.
'Kalpavriksha' By Enigma
With 'Kalpavriksha', Kashipur-based artist Shashank Gahtori aka Enigma manages to be both calm yet uplifting and ever-soft but still dynamic.
'Backup Plan' By Shamoon Ismail
Through its sheer simplicity, Shamoon Ismail's leisurely rap 'Backup Plan' is direct in its emotional delivery – creating a soundtrack for a summertime lazy moment.
'Firefly' By IP Singh
After his 15-year stint with alternative rock group menwhopause, it's no surprise that IP Singh's album 'The Wild Blue Yonder' or its lead single 'Firefly' comes drenched in well-polished lush textures that are as vibrant as the track's accompanying music video.
'Nucleus' By Talal Qureshi
We'd stop alluding to drugs and psychedelia when talking about Talal Qureshi's music if we could, but he captures the carefree existential unawareness of inebriation like no other – perfectly evident in 'Nucleus', one of the 4 tracks he recently shared from his back catalog.
'Krijes' By Synthetic Lying Machine
Packing a serene blissfulness in its catchy melodies laid over rich ethnic timbres, 'Krijes' is the standout track from the ever-elusive Sean's latest 'EP 'Plaški', his first release since 2015 under the moniker Synthetic Lying Machines.
'coffee and cigarettes\\.' By aldorain_
New Delhi-based beatmaker aldorain_'s latest release 'coffee and cigarettes\\.' sounds like something lifted straight off those ever-popular never-ending lo-fi hip-hop Youtube live streams. Atmospheric vinyl noise, quirky effects, slightly detuned pianos and Dilla-style breaks – 'coffee and cigarettes\\.' beautifully mixes all the staple elements of a genre we can't get enough of.
'Souterrain' By Ami Dang
If Ami Dang's seminal latest album 'The Parted Plains' is "a new sort of soundtrack for a yet-to-be written folktale that is neither Eastern nor Western, nor traditional or contemporary – but somewhere in between" (as she explains in our interview with her), then the closing number 'Souterrain' is where the protagonist starts hallucinating out of exhaustion while trying to find their way out of the desert.
.
Now, you can also listen to Singled Out as a playlist on SoundCloud (though some of the tracks may unfortunately be missing), here:
Words: Amaan Khan
Image: Artwork for Sabu's 'Rest' by Rhea Iyer
Tags
Join Our Mailing List