Wild City Singled Out: July 2019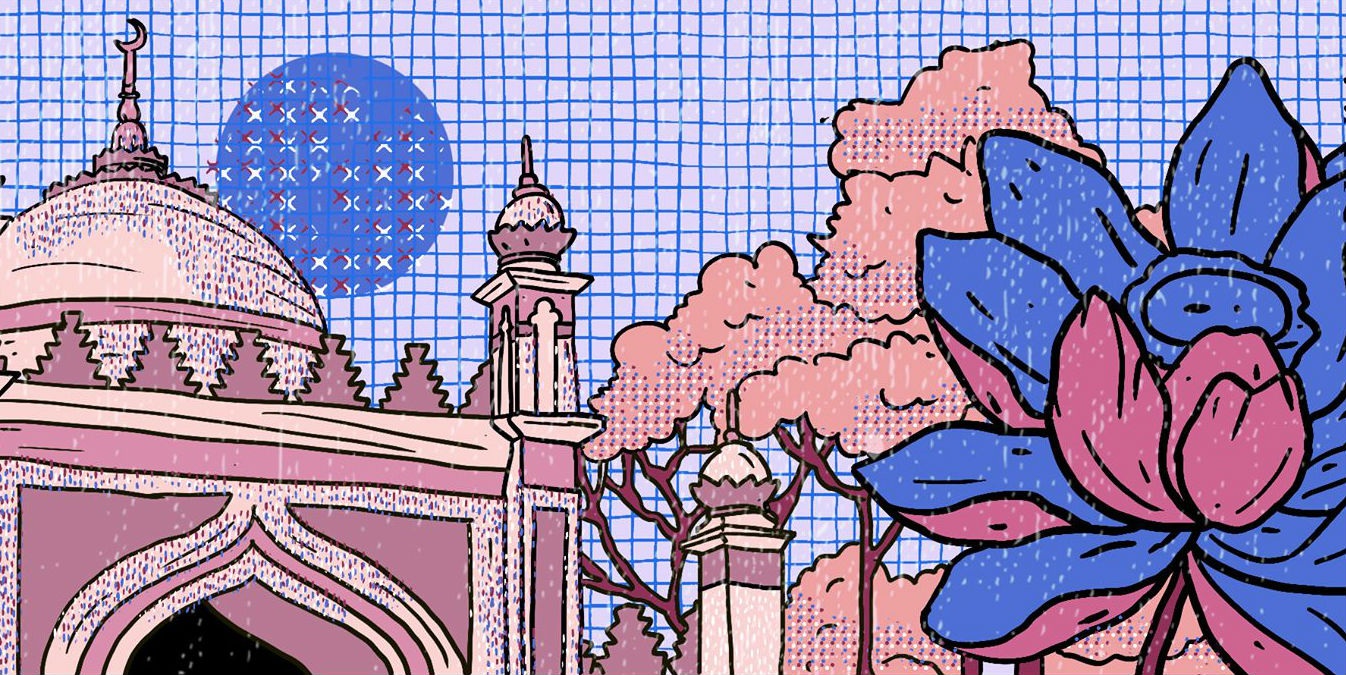 29 August 2019
Wild City handpicks the freshest, most interesting one-off singles released by artists in South Asia in our monthly feature - Singled Out. If you'd like us to listen to your music, send the relevant info to music@thewildcity.com or contact us privately on SoundCloud.
'Elaan' By AHMER x Sez On The Beat Feat. Prabh Deep
There are multiple reasons why this particular single is our first pick for this month's Singled Out. Leave aside the catchy rhythms, Prabh Deep's fiery verses and Sez's particularly engaging production on this track. Taken from Ahmer Javed's debut album 'Little Kid, Big Dreams' in his own words, "'Elaan' is a war cry against everybody who uses socio-political and religious differences to divide us... This is a no-holds-barred statement against the polarisation and exploitation of the masses by the powers that be." In light of the current tense situation in Kashmir (which is now over 3-weeks into a complete communications blackout), the single and the album become exceedingly crucial – for its honest, complex portrayal of the desperate situation in Kashmir, and for Ahmer's biting, holistic narrative.
'Ruk Jaa' By Salty Prawn
Salty Prawn's intention with his EP 'Bharat', which opens with this track, was to capture the essence of the Indian subcontinent by bringing together the diversity of thought, people, religion and ethics through an eclectic mixture of beats. Wedding vintage Bollywood samples with his signature crunchy, fractured beats and low end frequencies, Salty Prawn aptly captures the cultural conflict and internal diaspora of modern India.
'Bouncy Amphibian' By Six Flying Whales
Evoking images of magical underwater creatures, merry-go-rounds, antique toy stores, and everything that's happy and bright and quirky is, we've realised, Six Flying Whales' specialty. On 'Bouncy Amphibian', the elusive producer once again delivers, as the title track suggests, a dose of straight-up cheeriness and bounciness.
'Duh Wanksta' By Shantam
Shantam's zaniness shines on this playful track from his debut EP. Lined with rich synths, glimpses of jazz instrumentation and hip-hop beats, 'Duh Wanksta' could probably get you dancing in your sleep.
'Space In Time' By Fuzzy Logic
Fuzzy Logic seems to be back on the production wagon, and as the title suggests, 'Space In Time' is a sophisticated concoction of sci-fi noises and understated percussion, which fuse together to deliver an anticipatory cinematic experience. Honestly though, we're not sure which is trippier here – the track or the music video.
'Deluge' By FILM
We suspect FILM was underselling himself when he said he was just having "fun flipping samples". The intricate percussion and thoughtful production on 'Deluge' certainly don't tell the same story, or perhaps this is just how seasoned producers take a breather.
'Courage' By Sepoys
Certain genres, like drum 'n' bass, have a tendency to get repetitive over time. 'Courage' is a refreshing take on the genre, paying focus to contemplation and introspection, rather than flooding listeners with a deluge of beats. Who ever thought d'n'b could be soothing.
'Numb' By Nikhil Posé
Nikhil Posé is proving to be quite the purveyor of quality pop, though we're not sure if it's entirely apt to call it that. He certainly has a knack for producing ambient, downtempo (and occasionally melancholic) electronic pop, and 'Numb' fits the bill perfectly.
'What have I entered' By Neon Yousuf
Neon Yousuf (the alter ego of Talal Qureshi) strikes again, reclaiming their residency on Singled Out. 'What have I entered' sounds like somebody experiencing the initial stages of a mind-altering, hallucinogenic journey – which might also explain the title, and the exceedingly warped vocals.
'Nawazuddin Flow' By Tre Ess Feat. Tienas
Featuring Azadi Records signee Tienas, Tre Ess' 'Nawazuddin Flow' builds a neo-noir soundscape inspired by Anurag Kashyap's stylistic approach. The intention behind the single was to apparently create a "cinematographic experience through the use of dybamic sounds". We'll let you determine the success of the mission.
'The Sun Never Sets' By Sanoli Chowdhury
Sanoli Chowdhury brings her signature mellow, ambient sound to craft the lo-fi goodness of this track. It's simple, it's sweet, and it's effective.
'Slope of Fugues' By Mallo
Is it possible for something to sound futuristic and outer-space-y, yet incredibly organic and inspired by nature at the same time? Mallo somehow achieves this duality on 'Slope of Fugues' by layering field recordings from hikes in the Nilgiris, with synthesisers, and a shimmering ambience.
'Gradient' By Npstr
Considering he's one of the Sub-Z boys, it's no surprises that Npstr's track relies heavily on low end frequencies. However, it's the shuffling beats and the undulating synths that steal the limelight on this soulful, vibrant single.
'Kaarme' By Ekaling Beats
Well, aren't you in for a surprise. Not just because of that drastic turn this track takes, but because Ekaling Beats is all of 15 years old. Which might explain the melodrama and grimey darkness in his productions. We all remember teen angst, don't we?
'Forest Electronics' By Muteverb
Muteverb experimented with modular synthesisers to produce this drawn-out, meditative abstraction of the sounds of nature.
.
Now, you can also listen to Singled Out as a playlist on SoundCloud (though some of the tracks may unfortunately be missing), here:
Image: Artwork for Salty Prawn's 'Bharat' By devartme
Tags
Join Our Mailing List