BUDWEISER X BW #025 W/ VRIDIANMUSIC FRAME/FRAME & DRUM ATTIC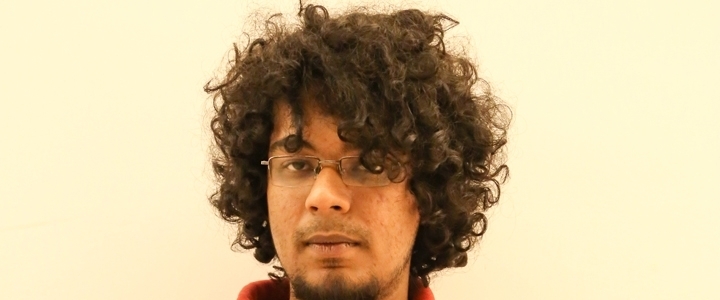 Where
Summer House Cafe
New Delhi
The only weekly residency in the country for underground sounds and culture, #BudweiserxBW is more than just a night, it is an on-going movement that helps build and serve a community that remains neglected by the mainstream.
*buy 1 get 1 free on all imfl drinks from 21:00 to 23:00
Hosted by MC Soopy.
Formed in 2012 Frame/Frame is the electronic music project of Nikhil Kaul. A versatile music producer who has been creating his own brand of fluid, downtempo ear worms to slick dancefloor grooves. Over 3 years has released 3 critically acclaimed EPs and also collaborated with legendary UK based, Asian underground producer Talvin Singh for an episode of the show MTV Sync. He was also nominated at the VH1 Sound Nation Awards in the 'Best New Artist' and 'Best Video' categories and was also shortlisted for the Toto Funds the Arts Award.
Facebook
+

Drum Attic comes equipped with an ever-expanding arsenal of energetic grooves and sinister, dark melodies designed to obliterate your night and gently lead you down the rabbit-hole.
Facebook

+

Vridian Music


Time: 9pm
Facebook Event

Image credit: courtesy of the artist
Artists
Frame/Frame a.k.a Nikhil Kaul can best be described as an architect of moods and spaces. Difficult to pinhole, his sound is a kaleidoscopic arsenal of the smooth, crunchy, melodic, synthy, dirty and raw, channeling hip-hop, D&B and bass music sensibilities into a sonic imprint all his own. In the past couple years, Frame/Frame has come to be regarded as one of the innovative electronica acts in the country and has opened for Pretty Lights Music imprint artist and American glitch-hop heavyweight Michal Menert, performed his live set at NH7 Weekender and Magnetic Fields Festival.
VRIDIAN is an electronic music project based out of New Delhi, India. Crafting together melancholic melodies and driving grooves, this project is the brainchild of music producer Vir RC. Having explored a wide spectrum of dance music since its start with Siddhant Jain in 2017, VRIDIAN now hovers everywhere in, around and between free form electronica, deep house and melodic techno.
During its brief stint in Vancouver, the project became a resident at the city's acclaimed after-hours nightclub 'Gorg-O-Mish'. Upon his return, VRIDIAN has covered ground across India, sharing line ups with names such as ATEQ, Djuma Soundsystem, Dave Seaman, Drunken Kong, Isolee, Joyce Muniz, Lost Desert, Martin Roth, Pete Oak and Telepopmusik. Inspired by a versatile range of musical influences and a sure-shot passion for the craft of DJing, VRIDIAN is also striving in his time in the studio with releases on international imprints such as Traum Schallplatten, Nie Wieder Schlafen and Dream Culture.
Tags
Join Our Mailing List