Watch: BlooperHouse Studios Launches Electronic Music Series 'Crossfade'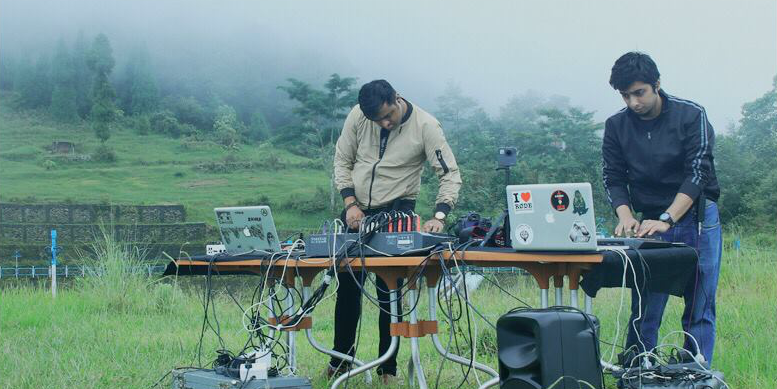 5 September 2018
BlooperHouse Studios, a state-of-the-art analog recording studio in Kolkata, recently launched their pet series 'Crossfade'. Crossfade claims to be India's first homegrown full-length electronic music project, which made its debut at the end of August with an episode featuring Kolkata electronic duo Hybrid Protokol.
Hybrid Protokol was born from a shared love for breakbeat, acid techno, 90s electronic music and, evidently, hardware. With no patience for DJ sets, the duo have established a career exclusively as a live electronic act, marked by the release of two EPs, 'Deep Beyond Belief' and 'Sounds In Place – Vol I' which was released earlier this year.
Set in the luxuriant Delo Hills in Kalimpong, the video features Aneesh Basu and Soumajit Ghosh belting out a 40-minute electronica and techno live set, accompanied by their usual arsenal of synthesisers, drum machines and samplers.
Watch the video below:
Tags
Join Our Mailing List