Tony Hawk & Friends Head To India For Skateboarding Show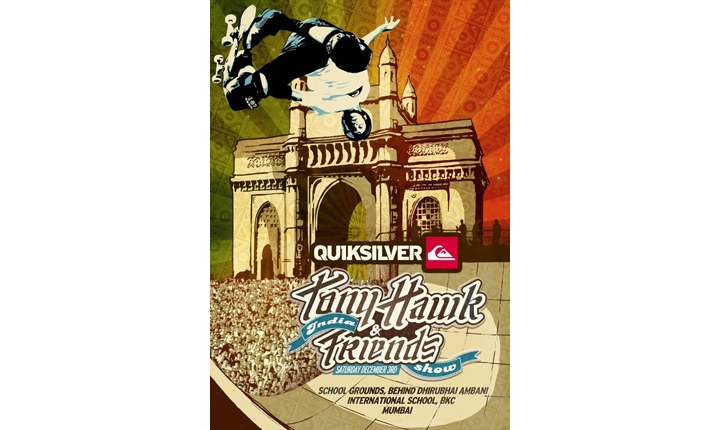 25 November 2011
Legendary skateboarder Tony Hawk will be heading to Mumbai in December 2011 for the first ever skateboarding demo in the country to celebrate the launch of Quicksilver and recent opening of their first 3 stores in India.
Along with some of the worlds best ramp riders such as Kevin Staab, Andy MacDonald, Sam Bosworth and young prodigy Mitchie Brusco, Tony Hawk will once again defy the laws of gravity on a monumental purpose built vert ramp. The half pipe will be set up for one single show scheduled on 3 December at School Grounds (behind Dhirubhai Ambani International School), BKC in Mumbai.
Alongside all the skating, producer and DJ Scott Nixon will be performing live during the Tony Hawk & Friends Show. A man who has been mixing long before he first stood on a snowboard over 20 years ago. Being a pro-rider on the European snowboard scene for over 15 years has opened up a huge freesport audience to his mixing talents, making him a regular at massive surf and snowboard events.
To be in for a chance to make it to the Tony Hawk & Friends Show head over here to register
Here's the India Show Teaser:
Tags
Join Our Mailing List