Storm Festival Postponed To January 2012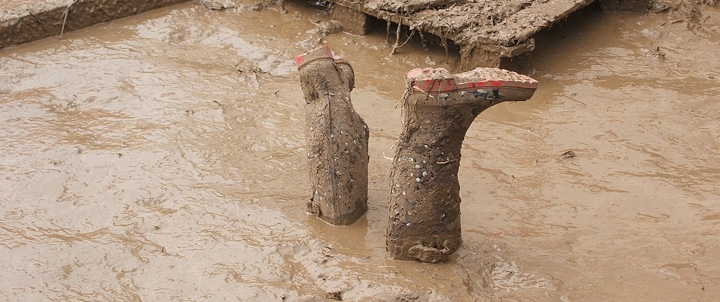 7 November 2011
Storm Festival, one of the country's newest and most anticipated music festivals has just announced that it will be postponed to 20-21 January 2012.
Due to take place this weekend in a sleepy district named Coorg, 250 kilometers from Bangalore the festival had promised to be "an ultimate music experience". Inaccessible due to the heavy rains, water logging and clogged roads in the region, this will come as unfortunate news for music and outdoor festival fans across the country.
An official statement was made by the festival earlier today via facebook:
"As we had updated, there has been heavy rains in Coorg in the past few days, and due to this there has been water logging in the venue and the whole festival grounds has turned slushy. This has made it inaccessible for people or vehicles to reach the venue. The venue construction is almost in the completion stage with all relevant formalities completely in place.
Keeping in mind the experience we are striving to provide you with, we believe it is better to postpone the festival to 20th and 21st of January rather than give an experience which is damp and non comfortable. We have promised to provide you with the best experience of nature, music and responsible enjoyment. We will keep up the promise to make sure the wait is worth it."
The full line up (which now may be subject to change) of artists that were due to play at the festival can be seen below:
DJ'S
SEID VAN REIL
ANIL CHAWLA & DALE ANDERSON
DJ SAN
BREED
PEARL
ARJUN VAGALE (JALEBEE CARTEL DJ SET)
SANJAY DUTTA
CLEMENT
VACHAN CHINNAPPA
TUHIN
WAYNE BECK
ABSOLUT
CHUBBY
VISHNU
KAY MIKADO
SEKHAR
KALYPSO
VILAS
OFFICIAL STORM DJ - DJ SWING
NIKHIL CHINAPA (HOST)

BANDS
INDIAN OCEAN
THE RAGHU DIXIT PROJECT
SWARATHMA
SOULMATE
FARIDKOT
ANKUR & THE GHALAT FAMILY
YODHAKKA
ASTITVA
AGAM
AURKO
RISHI INC.
LA PONGAL
AIRPORT
PROJEKT SQUARE
PARVAAZ
Tags
Join Our Mailing List