FILM Shows How To Make A Statement With Dance Music On Debut Album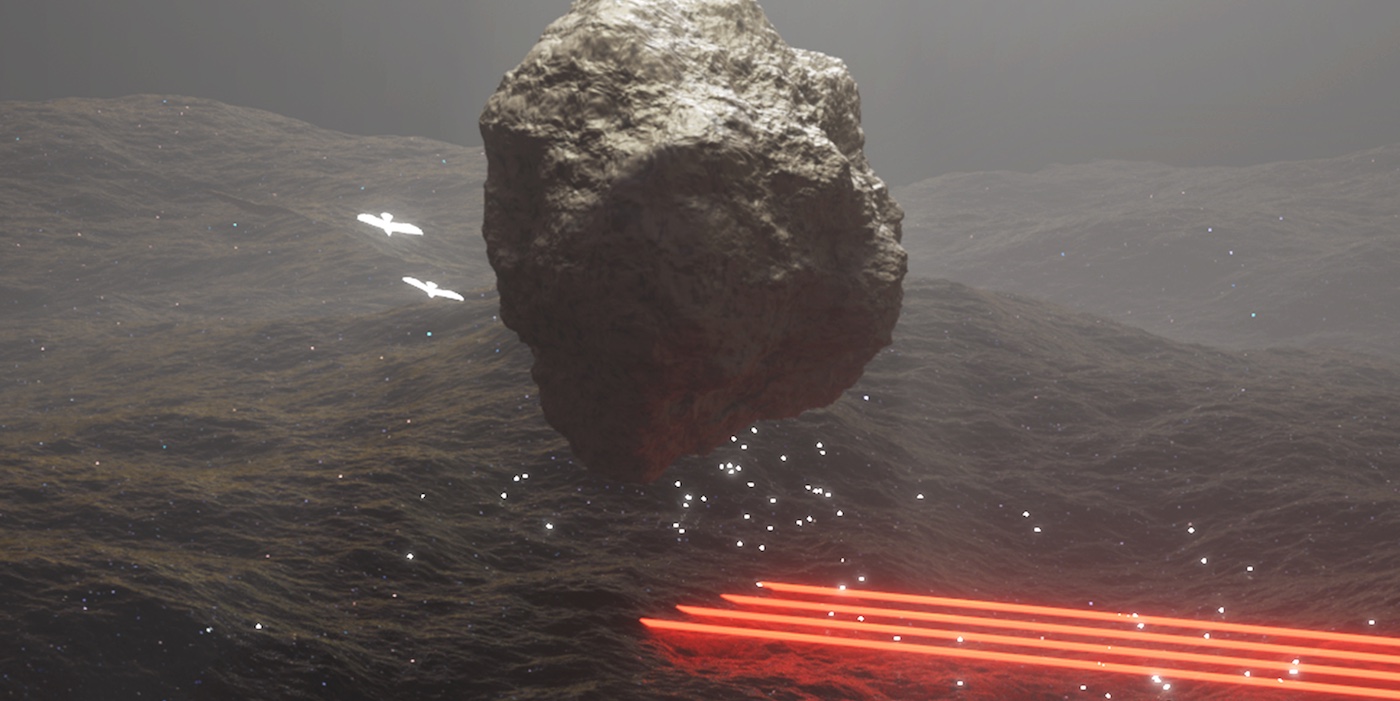 3 June 2022
Sanil Sudan recently released his eponymous debut album as his long-standing moniker FILM, dropping 13 tracks spanning areas between downtempo, bass, techno, IDM and, with the track 'Discordia', even some acid.
Even with the weight of as many styles, the Qilla Records release holds itself together with a unique identity. The genre remains only a secondary concern (if that) for the New Delhi DJ, producer and event host, who prioritises the emotional space of the compositions. Sudan remarks forming a lot of the album by reflecting upon unfinished works from his half-a-decade-long career as a producer (with a decade more as a DJ) at the start of the pandemic and finding a pattern within a part of his selections that he expounds upon on the album.
The tracks on 'FILM' remain spacious and warm, often carrying a hook in their bass or synth lines that remain minimal and repetitive to allow for a great dynamism to pervade off the back of their catchiness. The influence of heroes like Burial in the pitched ethereal sample-based rhythms (and on the explicit occasion, by sampling Metal Gear) remains unshakeable throughout the work, which carries the emotional depth we had picked upon when previewing the single 'Call Me'.
While music, and especially the largely instrumental canon of electronic music, is abstract by nature, FILM guides the listener to think about tangible subjects, either through titles or through samples, before presenting the emotions to colour those thoughts through the music. 'I've Always Liked Trance' makes a statement about embracing identity through its sonic palette and the title, which alludes to how the genre remains under-talked-about in India even though being one of the most popular modern musical exports from the region. 'Discordia' clearly marks its focus on the deteriorating socio-political condition of the country and its intolerant one-upping religion-associated narratives through the speech snippet that kicks it off. Meanwhile, 'Mother' comes off as a notably personal reflection in its languid textural meanderings. Though, it overplays the communication of its context and, at this point in the album, the presence of speech samples with the inclusion of a snippet from a talk show interview with Keanu Reeves in between the poignant journey.
Still, the ability to make distinct statements through its genre-traversing instrumental offerings emerges as the defining quality of FILM's debut album – making it unique in its depth while being closely connected to the rhythms and structures that soundtrack the dancefloors.
Listen to the album below and follow FILM for further updates.
Artwork by Dolorblind
Tags
Join Our Mailing List