Yaatri Offers A Melting Pot Of R&B, Downtempo & Jazz On LP 'Lucid'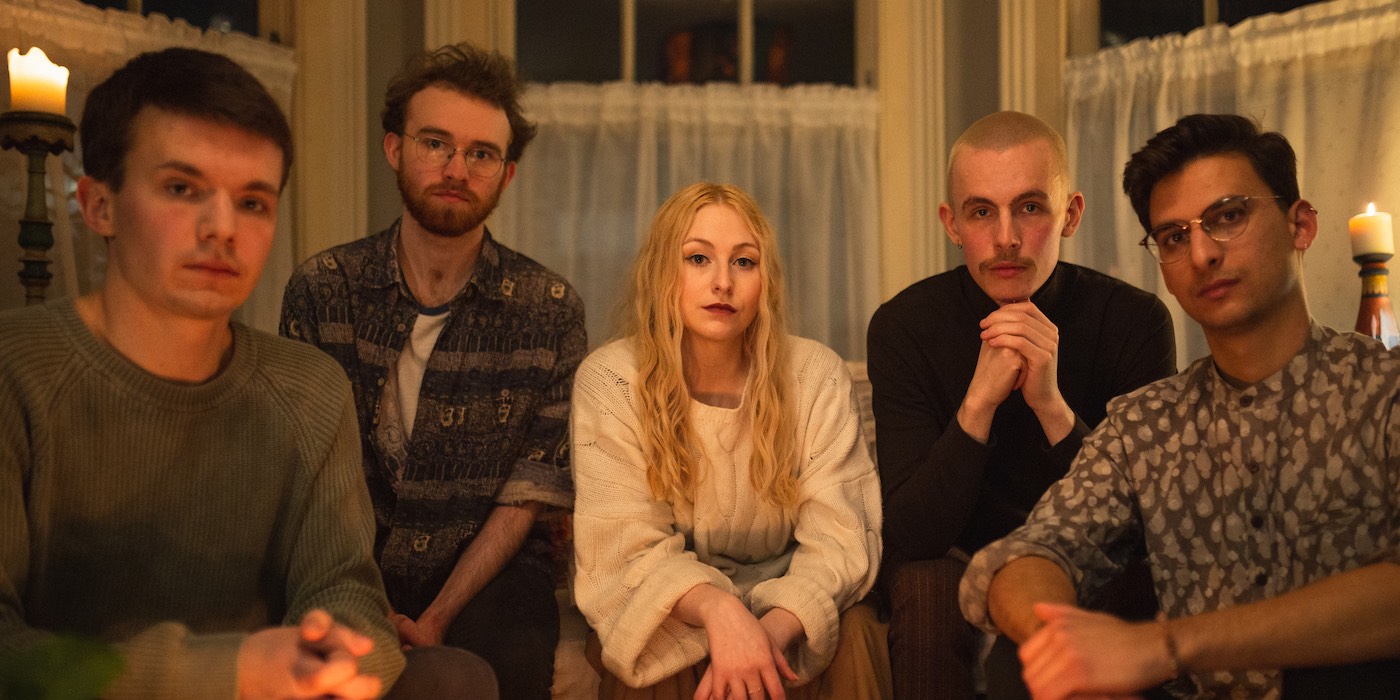 23 February 2022
'Lucid', the latest LP by Leeds-based group Yaatri will not leave anyone wanting when it comes to musical colours. Not just over its 8-track length but over each one, the group consisting of Indian/American guitarist and composer Liam Narain DeTar, Felix Bertulis-Webb on keys, Rosie Miles on vocals, Joe Wilkes on bass and Dom Kilsby on drums, starts from simpler directions of acoustic-R&B and Miles' haunting experimental folk-style vocals before branching into high-energy jazz rhythms and harmonic jumps over progressive structures.
Though the group sometimes overplays its hand, that shortcoming is only apparent in contrast to the LP's standout moments which sees the virtuosos choosing economy over ferocity. Those moments come as crystalline lyrical sections like the opening half of 'Vipassana' or the LP's starting spaciousness which shift to downtempo tranquillity as the minimal arrangement goes on to highlight the bass tones of the tabla. They are also the points that give the LP its defining moments as Yaatri branches out from its identity as a jazz outfit to focus on exploring a rich timbral palette, even voyaging into experimental ambient music briefly for 'Pool of Reflection'.
Listen to 'Lucid' below and head to Yaatri's artist profile for more information.
Tags
Join Our Mailing List