Exclusive First Listen: Sanoli Chowdhury Covers Joy Division On Sombre New EP 'A Distant Meadow'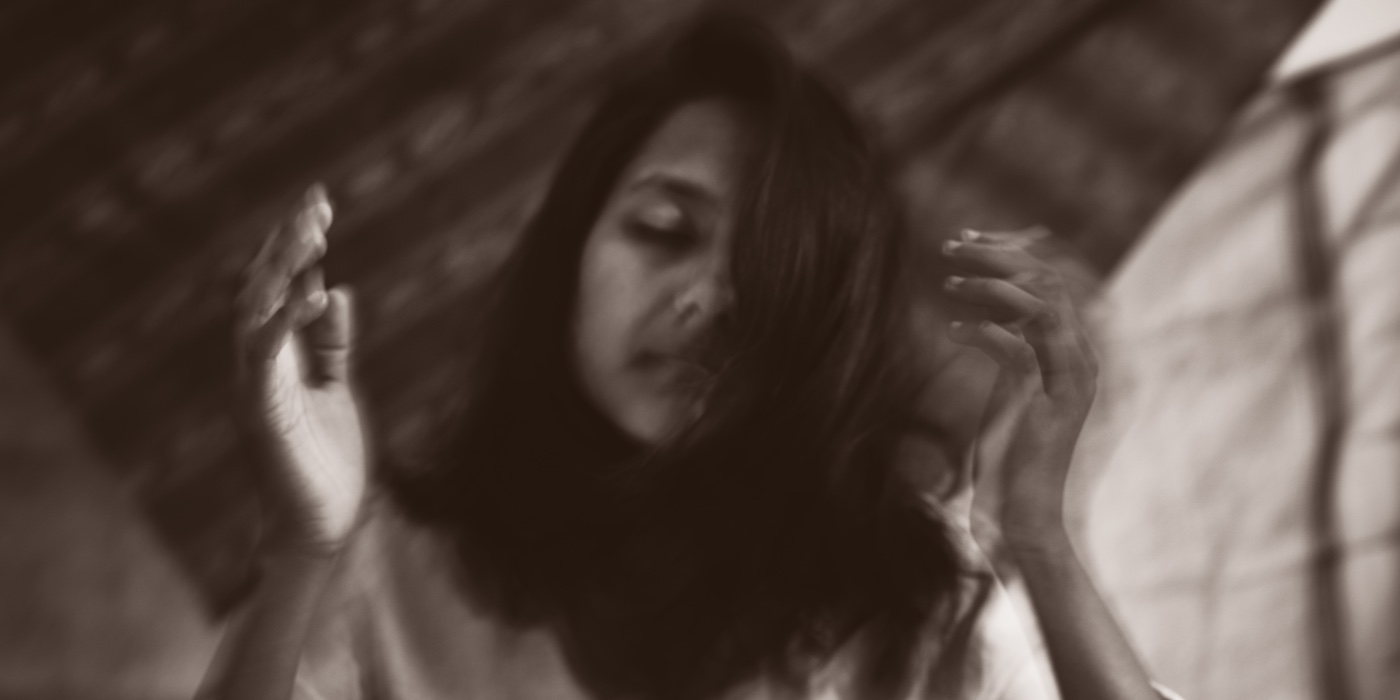 24 June 2021
After years of translating heartfelt songs into bedroom productions hinging on her vocals and guitars, Sanoli Chowdhury spent the better half of last year expanding her skills as a producer through striking beat-tapes seeped in lo-fi qualities. With her upcoming EP 'A Distant Meadow', the Kolkata-born artist brings her learning and marries it with her prowess as a soulful songwriter, no longer using lo-fi as an aesthetic but as a vehicle for her song's emotionality.
The characteristic warmth of the genre is used to enhance the intimacy of her own vocal performances and fill the spaces between the free-form textures of saxophone, acoustic guitar and drums by Gautam David, Leslie Charles and Prabhu Muraleedharan respectively, and the brittle sometimes-ASMR layers weaved by Sanoli with the help of co-producer Oskar Vizan. "It's all about being lost. More so deliberately than it being a negative thing. It's about peace and quiet and being with one's self," adds the Bangalore-based artist.
The best place to focus on this newfound musical maturity of Sanoli is her version of iconic post-punk group Joy Division's 'Love Will Tear Us Apart' – which you can listen to exclusively on Wild City ahead of the 5-track EP's release tomorrow (June 25).
Even though tackling a widely-covered number, Sanoli takes the popular tune to fresher grounds by finding and enhancing a subtle layer of meaning in the track. She recontextualises the song from a lament to an assured reflection just through the elusive facility of her voice till the titular refrain sounds less like a foreboding warning and more like an inevitable fate one has already resigned to. Laying the delivery on a distant musical bed of pads, voices, subdued kicks, a lowly piano part and a melodically wandering bassline, the resignation assumes a peaceful and placating feeling which ties together Sanoli's most mature EP to date.
The full EP 'A Distant Meadow' releases on June 25 exclusively on Spotify via London's United Sound Records. Listen to Sanoli's cover of 'Love Will Tear Us Apart' from the release exclusively on Wild City below, and head to her artist profile for more information.
Image by Ankit Banerjee
Tags
Join Our Mailing List