Releases Of The Week: Dualist Inquiry, NUKA, Savera & More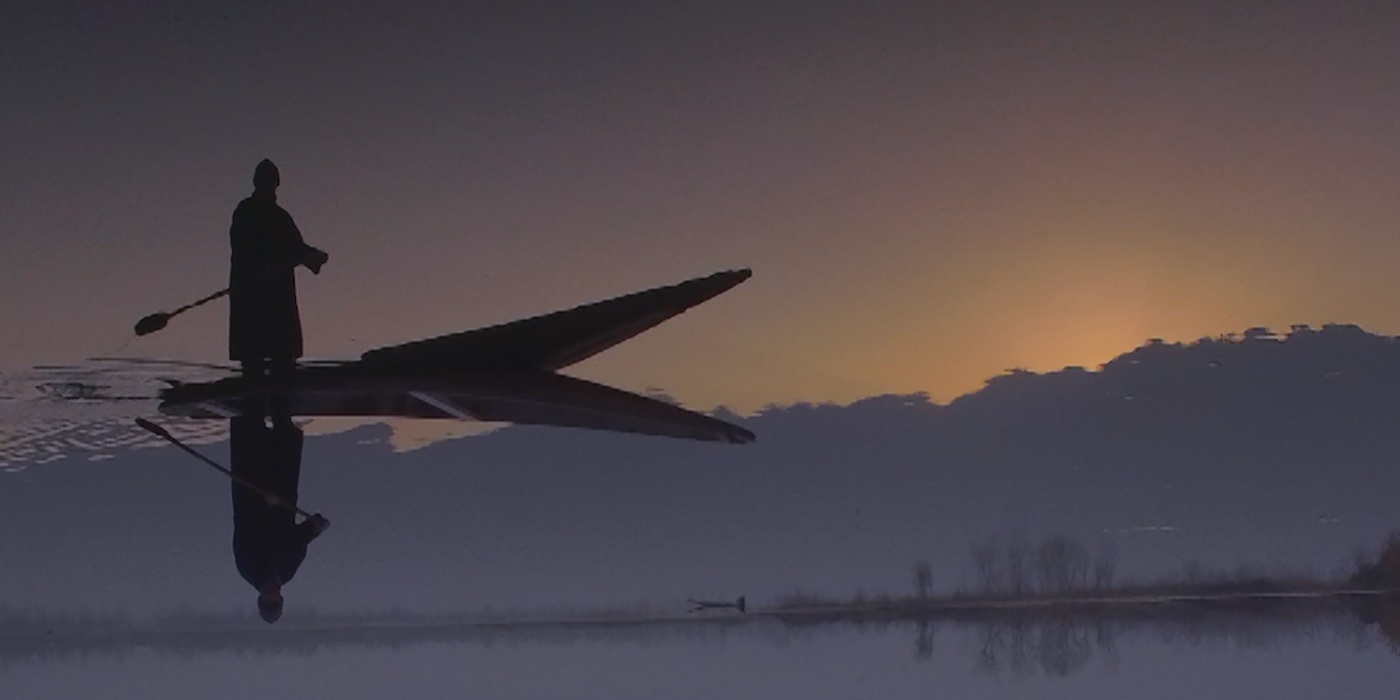 23 November 2020
With 'Releases Of The Week', Wild City handpicks and highlights our favourite new music from the previous week by artists from South Asia and its diaspora. If you'd like us to listen to your music, send the relevant info to music@thewildcity.com.
'Closer' By Dualist Inquiry Feat. Sanchal Malhar
One of the most synonymous names with Indian indie, Sahej Bakshi aka Dualist Inquiry has kept a relatively low profile over the past few years, owing to spending past 4-5 years training in visual arts and filmmaking among other factors. Utilising that training on his latest electropop single 'Closer', which features Superfuzz's Sanchal Malhar on the vocal duties as well as the protagonist of the video, the producer and guitarist tries to capture the situation of having emotional distance regardless of physical proximity on the music video and the music.
'ICU' By noni-mouse
Producer singer Radha Priya aka noni-mouse returned with a new music video and single 'ICU', sonically embodying the sense of a beautiful mess with her assembly of tonal scratches, catchy basslines and her signature vocal-styles, combining both singing and samples.
'Impossible Standards' By Asela Perera
Sri Lankan singer-songwriter Asela Perera followed up his second full-length album 'GOLD' with the single 'Impossible Standards', freshening up the tried and tested combination of guitar, vocals and looping. Writing from the mental state developed under the lockdown during the 2nd wave of Coronavirus infections in Sri Lanka, Perera builds a sonic rainfall of saccharine plucks and placating words around a single motif, repeating it again and again to create a comforting respite.
'KASHMIR' By NUKA feat. Khalid Ahmed
Multi-disciplinary artist Anushka Manchanda aka NUKA takes the help of Parvaaz frontman Khalid Ahmed and Rabab-player Sufiyan Malik to write a love letter to Kashmir. While most works (especially in the present-day independent music space) about Kashmir put their focus on the political unrest of the state and the plight of its people, NUKA and Ahmed sing about its natural beauty – touching upon its wreckage, regeneration and rejuvenation, with lilting long Urdu and English phrases, and reflecting the serenity with ambient soundscapes.
'Changing' By Starita Feat. Pratika Gopinath
Easy Wanderling's Pratika Gopinath featured on the latest release by San Francisco-based ambient artist Michael Starita, uplifting a bed of chiming arpeggios and plucked strings with affirmations. The balance of Gopinath's own melodic flights against the deliberate production lends the track a thoughtful immersiveness, worthy of active listening.
'Landfill' By Savera
After foreshadowing the combination of cinematic grandiose and folksy intimacy on his upcoming EP with the single 'swim', Mumbai-based artist Savera returned with his second single 'Landfill'. The marriage of musical beds of strings and layered vocals is supplemented on the track with ambient electronic elements, delivering the cohesion of his conversational songwriting with the vibrancy of an evolving sonic palette.
'HER' By RAJ feat. Shoals
New Delhi artists, producer-guitarist Raj and electronic duo Shoals, combined jazz harmonies on piano with guitar and trumpet runs over the subdued textures of downtempo and lo-fi hip-hop on 'HER'.
'Good Vibes' By Dark Circle Factory
Part hard-hitting rock and part acid jazz, collaborative outfit Dark Circle Factory's latest release 'Good Vibes' is as much musician's music with its ferocious bass and guitars lines and drum fills, as it is a bop-along uplifting ditty helped by the inviting verses by Illastraight. DCF founder Lindsay D'Mello remarks: "Life in a lockdown has been all about adapting to situations and having to do pretty much everything by yourself. 'Good Vibes' gave me the opportunity to explore video editing and also go through my life to collect footage for the video, only to realize it was my daughter Aaliyah who represents 'Good Vibes'."
'Get You' By Aniket & Jujhar
Limited agency or intentional restraint, New Delhi-based producer Aniket and local singer-songwriter Jujhar keep things tastefully simply on their collaborative track 'Get You'. The pair flaunts straightforward singable melody, repeated till it becomes an earworm, backed by the production that resides somewhere between trap and lo-fi hip-hop.
'Carbs (papi player)' By Yush!
With lines like 'Later, serenader / Papi-player / Hate ya, like I love you', Mumbai-based Soham Pathak aka Yush!'s debut single 'Carbs' remains decidedly pop in its chorus, but takes to a minimal production style to leave the focus on the narrative of singing to his muse, trying to win back her love.
'DEYR' By Yungsta x Tre Ess
While Yungsta's English verses pale in comparison to his well-commanded raps in Hindi on 'DEYR', Tre Ess makes up all the lost points with his energetic tapestry of samples and synth hooks decorating the brisk bassline.
'Re-Laxman, Vol. 2' By Re-Laxman
Earlier this year music director Sandeep Chowta, who rose to prominence for his soundtrack to the 1998 Bollywood flick 'Satya', and Peepal Tree and Thermal & A Quarter guitarist Tony Das, came together as Re-Laxman with their hip-hop and guitar-music combining new age album 'Re-Laxman, Vol. 2'. Following the same formula for the second volume, the pair risked overplaying their hand were it not for the added flavour of traditional Indian music, vocal samples and the input by three distinct bass players on the album.
'Wake Me Up' By Subhi
Large rousing drum hits over a repeating phrase in the chorus and the introspective lyrics over a trap beat on the verse – Indo-American musician Subhi utilises two of the common sonic tropes of modern pop music on her single 'Wake Me Up', stripping everything else down to mostly pads and reverberation while she adds inflections of R&B in her vocal style.
Words: Amaan Khan
Image: Artwork for 'Kashmir' By NUKA Feat. Khalid Ahmed
Tags
Join Our Mailing List