MALFNKTION & Raka Ashok Embrace Their South Indian Roots On 'RAAJA BEATS'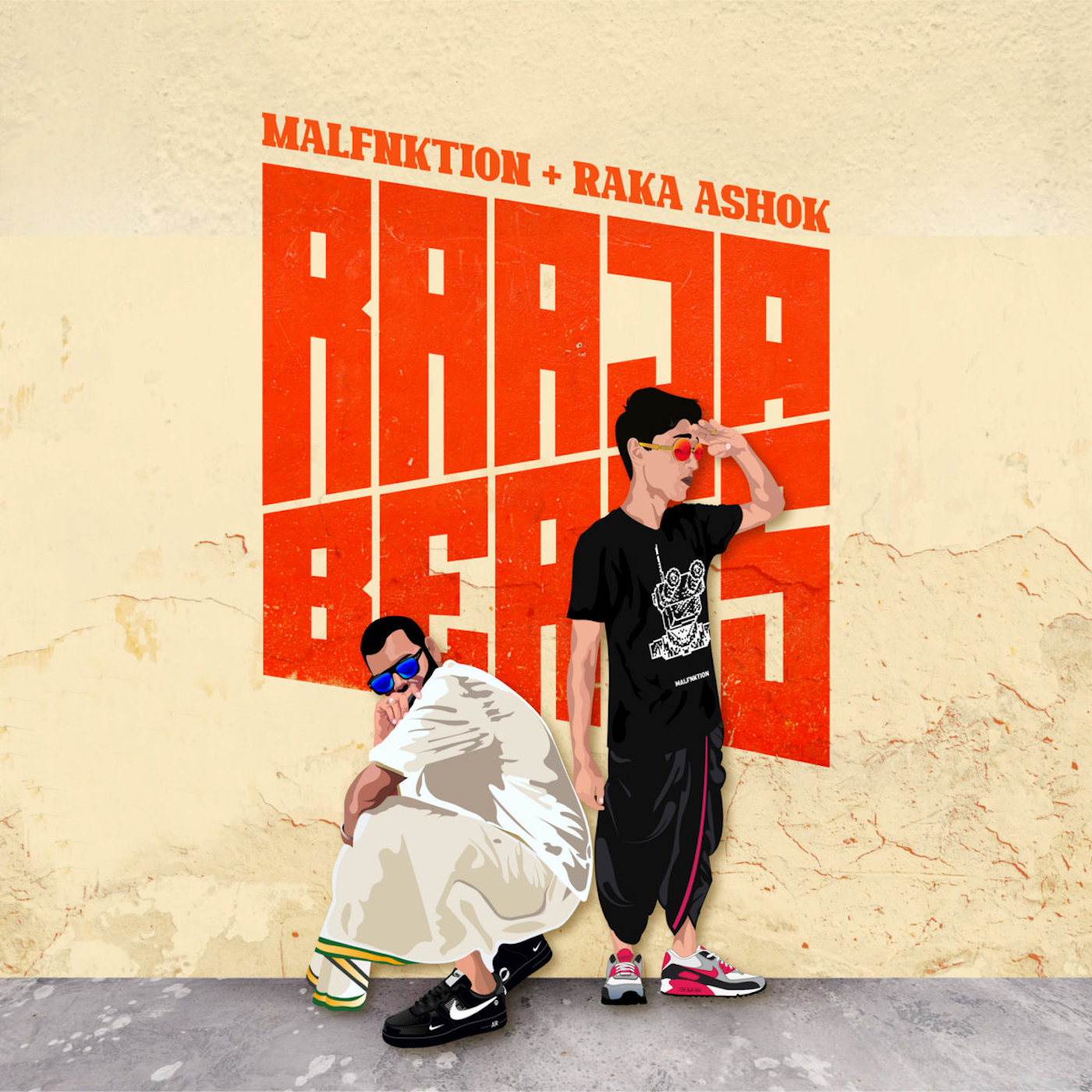 18 June 2020
Bangalore-based producers MALFNKTION and Raka Ashok have a penchant for blending the traditional sounds they find around them into their own bass-heavy brand of electronica and hip-hop-inspired beats. Joining their forces for an eponymous debut EP 'RAAJA BEATS', the duo turn their focus on a sound that they found etched in their cultural memory and that of the people around them: the compositions by prolific film composer Ilaiyaraja.
Creating edits for the prominent composer who contributed to the very identity of South Indian film music, MALFNKTION and RAKA attempt to "revitalise a classic period, represent its melodies and grooves in a format that resonates with a new generation of listeners." By extracting and utilising complete musical fragments instead of their usual fodder of abstract samples, the pair essentially creates a record replete with three distinct artistic voices and brings a multi-generational musicality to the mix.
Listen to the EP below and head to MALFNKTION and RAKA's artist profile for more information.
Artwork by Bombatt
Tags
Join Our Mailing List