Shan Vincent de Paul Creates Visual Mixtape In Response To Global Pandemic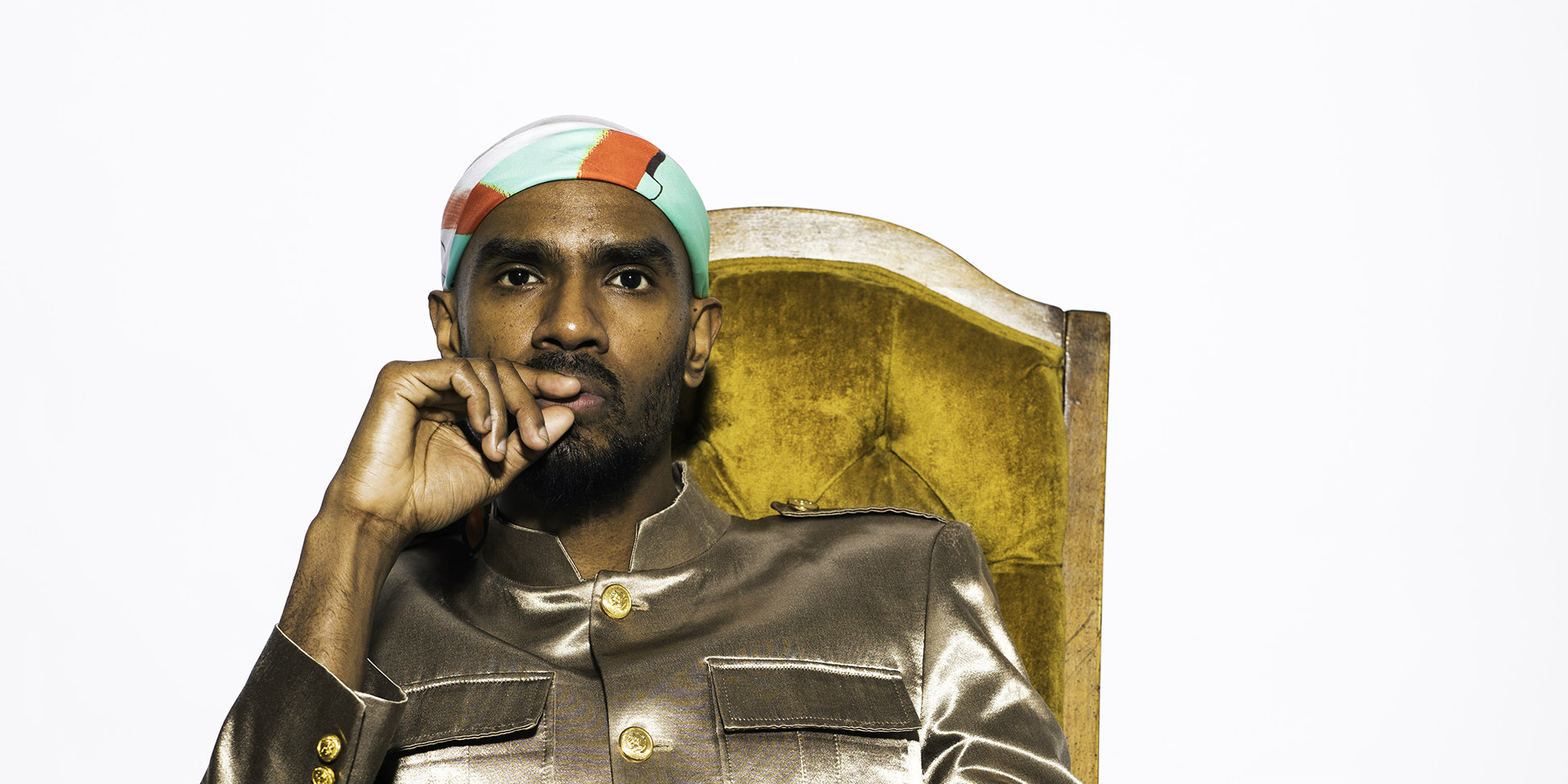 11 April 2020
Toronto-based, award-winning Tamil rapper and director Shan Vincent de Paul first came to our attention with the intriguing 'Mrithangam Raps' series, which he co-created with singer and producer Yanchan. Though primarily showcasing a fusion of classical Eastern instruments and Carnatic music with hip-hop and rap, the chemistry of the duo, their effortless flow of rhythms and their innovation made the series undeniably memorable.
Now, fresh off his four-city tour of India, SVDP is set to release a new visual mixtape titled 'PURGATORY: The Isolation Tapes'. If the title isn't self explanatory, the mixtape was compiled by the rapper in response to the global pandemic COVID-19 that has swept across the world, and aims to encapsulate the range of emotions that people might be going through in reaction to the lockdown.
On the mixtape, Shan poses as a character navigating through quarantine on the visuals, creating a short film as he powers through moments of panic and fear, interspersed with powerful, beautiful moments as he appreciates the world's solidarity. For added authenticity (and because of obvious constraints), the isolation tapes were shot completely in isolation, and on his iPhone.
"When this [the lockdown] started happening on a global scale, I stopped all of my other projects immediately. It was important that I create something that was responsive to what we were going through. What we're seeing is unprecedented so the art has to reflect that," says Shan. "I also looked at it as an artistic challenge. What can we artists create when left to our own devices? It was definitely a moment of artistic evolution for me. Most important it was my contribution to help people get through these times."
To add to the appeal, SVDP will be releasing the mixtape with a 24-hour livestream on Instagram, on Monday, April 13. For the duration, not only will the visuals be screened multiple times, but the livestream will also include special guests, interviews and unreleased material live from Shan's studio.
The livestream starts at 9.30am IST on Monday, April 13. To attend, head to Shan Vincent de Paul's Instagram account. For a taste of what to expect, check out this music video (that he directed himself):
Image: Samuel Engelking
Tags
Join Our Mailing List