Call For Artists: Optikal Asylum Travels To 4 Cities Across India In February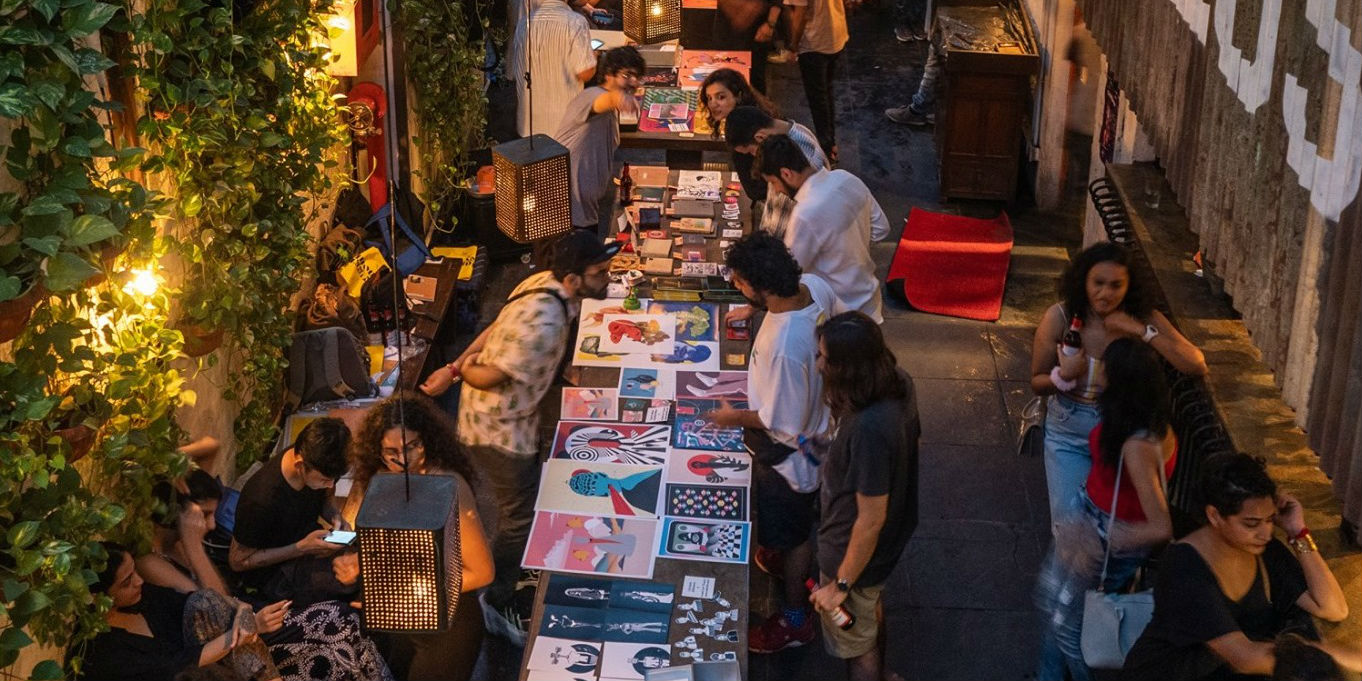 3 February 2020
Last year in August, a new monthly art property called Optikal Asylum was launched by Kranti Art Theory in partnership with SocialOffline, with the aim of making art more accessible to a young urban audience, and to offer a platform for younger, independent artists to showcase and sell their work.
After several successful editions in Mumbai and Pune, which have featured art and music by some of India's leading young artists, Optikal Asylum is now heading to 4 cities across the country this month – Delhi, Bengaluru, Pune and Mumbai – and is inviting artists to participate in the show.
If you want to be a part of Optikal Asylum, you can apply by filling the this Google form. Applications close on Wednesday, February 5.
Find the show dates below, and follow Optikal Asylum on Instagram for further updates.
Thumbnail Image: Kaushik Thanekar; Banner Image: Joel Philip Georgiee
Dates:
Feb 15 – Hauz Khas Social, Delhi
Feb 16 – FC Road Social, Pune
Feb 22 – Koramangala Social, Bengaluru
Feb 23 – Khar Social, Mumbai
Tags
Join Our Mailing List