Lahore Music Meet Returns In February For Fifth Edition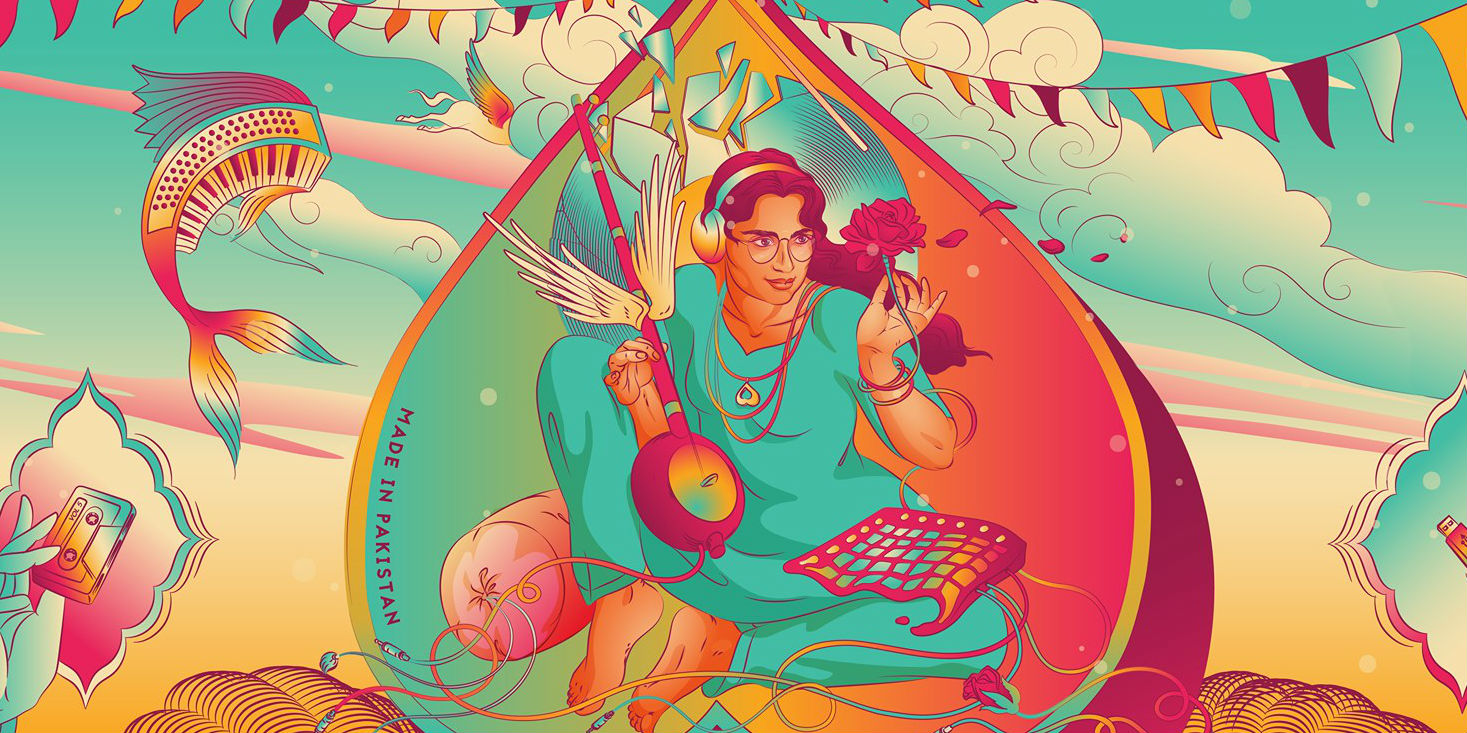 23 January 2020
Pakistan's flagship music festival Lahore Music Meet is back in 2020 for its fifth edition. Taking place from February 1-2 at Al-Hamra Art Council in Lahore, the two-day musical celebration will this year feature four stages, all featuring live music, as well as masterclasses, screenings, panel discussions and storytelling.
Since the festival was founded in 2015, LMM has been dedicated to the promotion and preservation of Pakistani music, showcasing everything from heritage and traditional music to regional and contemporary sounds. It's no surprise, then, that the extensive lineup, comprising over 20 acts, is packed with Pakistani acts from various genres. Scheduled to perform at the festival, as part of the indoor showcase, are Punjabi folk legend Naseebo Lal, progressive folk-rock band Saakin, electronic producer Talal Qureshi, and Punjabi R&B artist Shamoon Ismail.
The outdoor showcase, meanwhile, will feature a more diverse selection of acts, spanning pop, rock, folk, rap, R&B and electronic music from around the country. Joining the lineup are: Haniya Aslam, Adil Omar, Mekaal Hassan Band, Ali Noor, Mughal-e-Funk, Natasha Humera Ejaz, Mehdi Maloof, Faris Shafi, IFRA, Gentle Robot, Madlock, Mahak Qayyum, Hassan Sheikh & Roshaan Sherwani, Towers, Maanu, Karakoram, Fake Shamans, Farheen Raza and Iqbal. Also performing at the festival is Auj, Season 4 winner of Pepsi Battle of the Bands, and the finalist, Aarish.
"In curating Lahore Music Meet, we try to focus showcasing artists to new audiences such as introducing prog-metal band Takatak's audience to Fareed Ayaz Qawwaal Group and Red Blood Cat opening for Mai Dhai. The festival has also allowed us to unearth some lovely musical gems like Abdullah Siddiqui, Kashmir and Wisdom Salad amongst many other acts in the past five years" said co-founders Natasha Noorani and Zahra Paracha in a press release. Incidentally, the festival team also happens to be led entirely by women, with Noorani and Paracha as Festival Directors, Sana Nasir as Art Director, and Munizeh Sanai as Creative Director.
Like each year, the festival will be free to attend and open to the general public. For further information, head to the festival website, or visit their Facebook page.
Image: Sana Nasir
Tags
Join Our Mailing List