Wild City Mental Health Awareness Week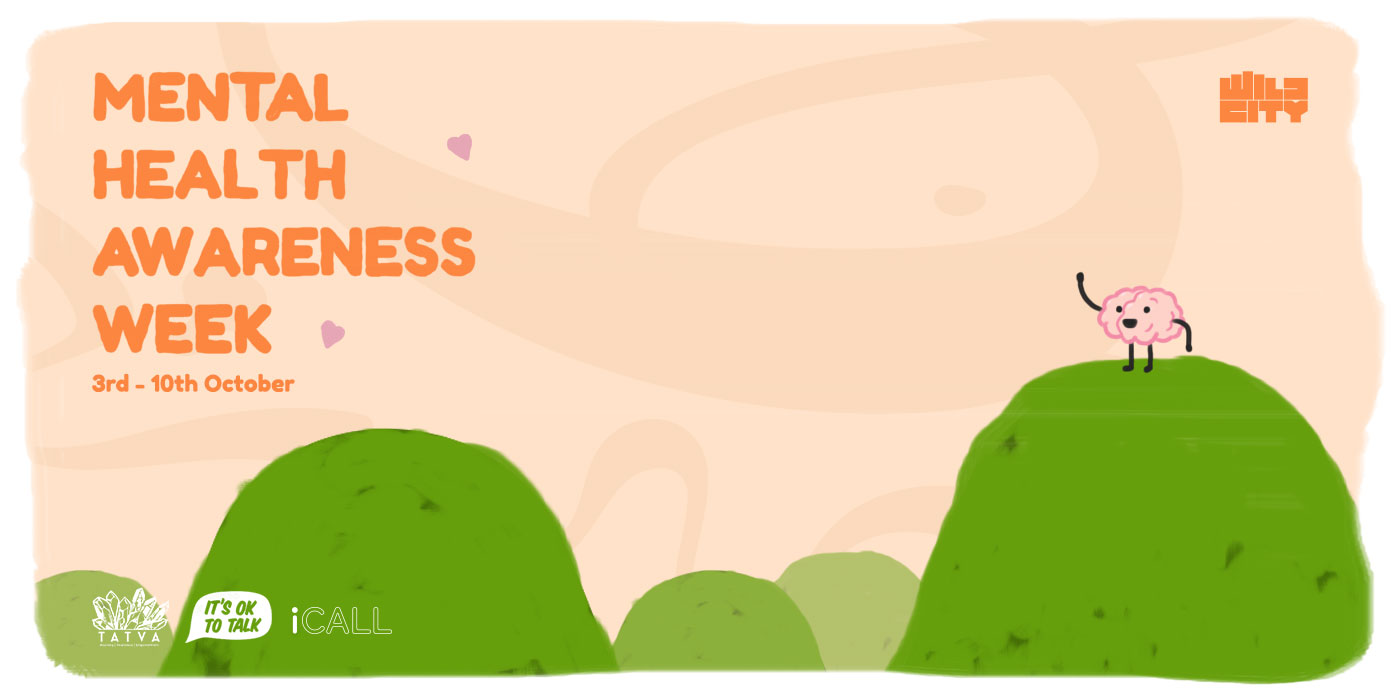 3 October 2019
A 2018 study by the World Health Organisation declared India to be the most depressed country in the world. The survey, conducted by the National Care of Medical Health, found that at least 6.5 per cent of the population of India suffer from some form of serious mental disorder, like depression, anxiety, bipolar syndrome and more; the situation is only worsened by an "extreme shortage" of mental health workers.
That's dire news for the general population of the country, and a stark reality. However, the situation is even more complex when it comes to the music industry, which is accompanied by its own complicated terrain, often one where personal and professional lives are separated by extremely fine lines, if at all.
Help Musicians UK, which is an independent UK charity for professional musicians, found in a 2016 survey 'Can Music Make You Sick?' that musicians may be up to three times more likely to suffer from mental illness compared to the general public. About 69 percent of the respondents reported they had experienced depression, while 71 percent claimed they had experienced panic attacks and/or high levels of anxiety. The reasons are manifold, but it largely comes down to factors like poor working hours, difficulty of sustaining a living, unpredictability, exhaustion, self-criticism, overworking, and the inability to plan their time/future, as well as facets like discrimination, ageism, and sexism.
With the urgency of this landscape in mind, and to extend support to professionals in India's music industry, we're launching Wild City Mental Health Awareness Week, a social media campaign that will be carried out in collaboration with Goa-based emotional wellness organisation TATVA and mental health-focused platform It's Ok To Talk. The aim of the campaign is to spread awareness about the importance of mental health. The campaign will culminate on World Mental Health Day, on October 10.
In support of the campaign, mental health project iCALL (Initiating Concern for All) have also pledged to support music industry professionals through their 14-hour helpline. iCALL provide free counselling by trained and certified professionals through technology assisted mediums such as telephone, email and chat, to anyone in need of emotional support, from Monday to Saturday, between 8 am to 10 pm. To reach them, please email icall@tiss.edu, or call +91-22-25521111.
The conversation around mental health in the music industry isn't new, which is why it's imperative that it be a constant, on-going dialogue, both within the community and among individuals. We all have mental health, just as we do physical health – we need to actively learn to support and watch out for each other, which is only possible if we normalise the dialogue around mental health. Through the next 7 days, we hope to shed some light on the vulnerabilities of the music industry, but these issues are also relevant to anyone working in the creative sectors. We strongly encourage you to share questions, feedback and other ideas that we can incorporate and turn this into an evolving digital resource.
Tags
Join Our Mailing List