Watch: 'Space in Time' By Fuzzy Logic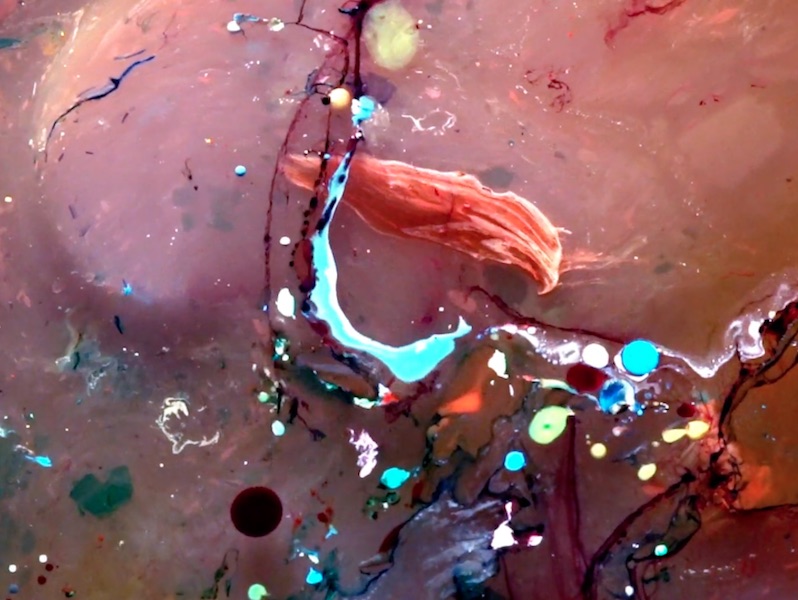 22 July 2019
Arfaaz Kagalwala aka Fuzzy Logic has just released his new single 'Space in Time', accompanied by a music video from GodGamut, the joint project of visual artists Sachin S Pillai and Shazeb Arif S.
As the title foreshadow, the track presents a spacious concoction of sci-fi noises mixed with immersive pads, reverberating vocal samples and soft analog arpeggiators. The sedative textures of the track are driven by the understated percussion which, though subtle, reflect Kagalwala's rhythmic sophistication Kagalwala. The result is a cinematic sonic experience, inspiring a sense of discovering something majestic.
Augmenting the vibrancy of the release, GodGamut's music video presents a colourful interplay between layers of oil, water and paint. The visualisation reflects the layers in Kagalwala's production, further expanding the track's thematic philosophy.
According to GodGamut, "Things that happen between layers of paint, oil and water are bound by the same laws that govern galaxies and star systems. The three variables with seemingly infinite effective thresholds are gravitational force, the time over which these phenomenon occur and the space that they occur in. Whether it is the whole universe represented in a tray by various sorts of paint dropped in viscous liquids, or galaxies, planets and multiverses suspended in the space-time fabric. Whether it happens in the blink of an eye, or over billions of years. It always remains the same."
Watch the music video below and head to Fuzzy Logic's artist profile for further information.
Image: Still from GodGamut's music video for Fuzzy Logic's 'Space in Time'
Tags
Join Our Mailing List