Premiere: 'Mother' By Källor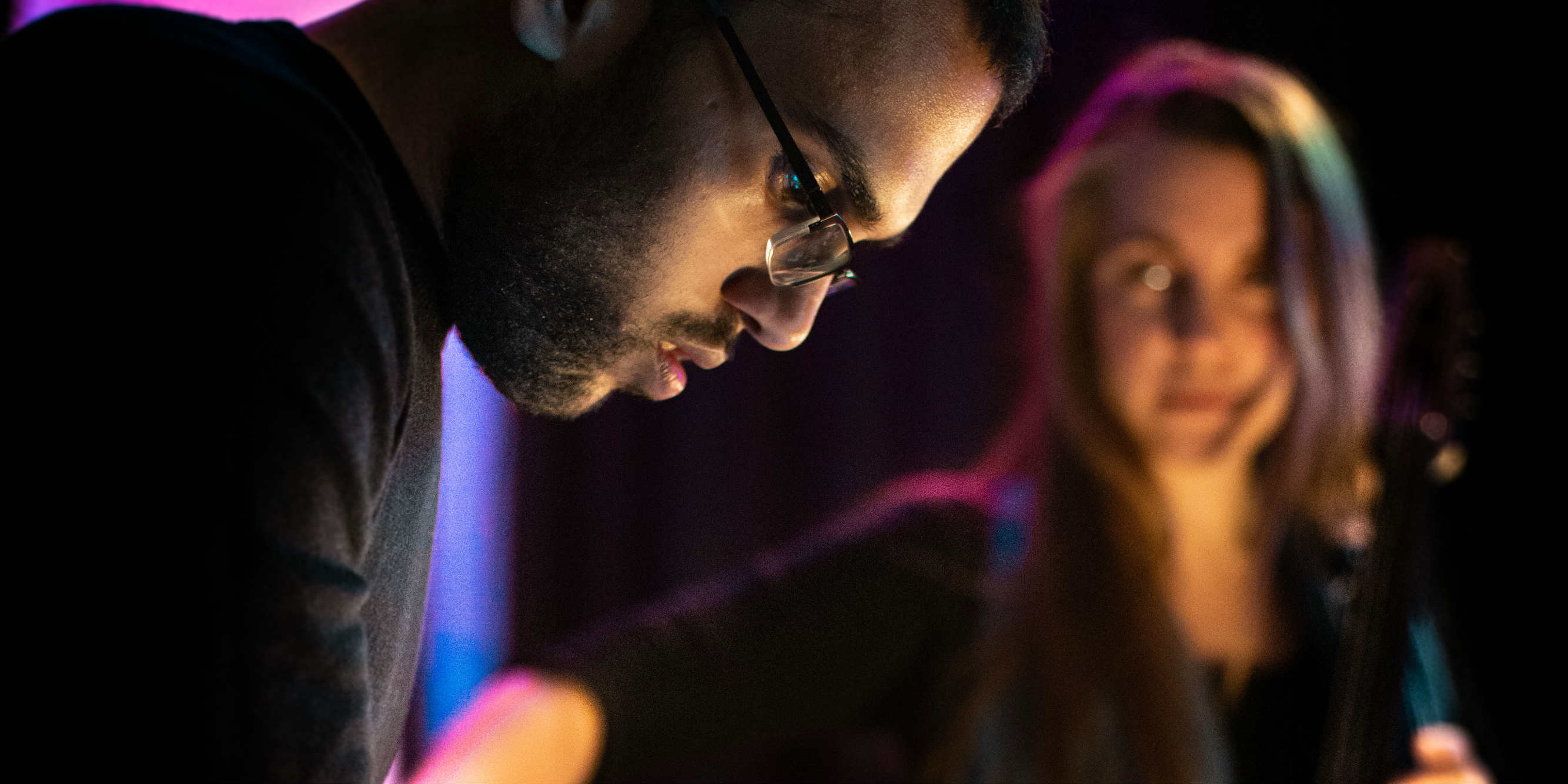 19 April 2019
A dark, fantastical, Gothic (not goth) aesthetic conjoins with a futuristic, cyberpunk sound on Källor's latest single 'Mother', which premieres with Wild City today.
The newly formed Indo-Swedish duo, which consists of Abhishek Gupta and Sanna Henriksson, made their debut in March this year, with a notable single 'Frost', on which they blended electronic, folk, pop and classical influences to create something cinematic and experimental – something they hope to achieve with this entire project. Taking inspiration from the meaning of their name – Källor means beginnings, sources, origins – they hope to "combine the old with the new and create a space where music and sound provide a journey to the past and future through musical storytelling", by combining sound design and classic melodic elements.
It's natural then, for their sound to evoke such vivid and distinct cinematic visuals, of both the past and the future, and to provoke such a haunting, immersive ambience. According to the Vancouver-based duo, 'Mother' starts as a lullaby from a mother to her future daughter and transcends into a dialogue between women of different generations. "The conversation tries to convey that we know our mothers have cared for us, made way for us, and that we will keep fighting for women's place in the world," they say. "The sounds and space in the song try to bring life to this struggle."
A beautiful, haunting cacophony of ethereal whispers, and a menacingly dark, ominous atmosphere in the opening of the track beckon images of Gothic architecture and fashion, and Scandinavian folklore myths (the kind about which mothers warn their children) – reinforced by a mournful, wailing cello and folk instruments. But murky percussion, near-industrial electronic sounds, and rocky drums embellish the vibe with a cyberpunk-influenced, futuristic aesthetic.
One would expect such elements to clash or offset each other, but the timelessness of the narrative, and the cohesion of the sound design – in spite of such disparate influences – flawlessly merge in an alluring, almost euphoric warning (or war cry, even) in this track. It has the guileless ferocity of a storm, accompanied by a surreal, monumental quality that conjures images of powerful, invincible women in the face of danger, whose strength and unfaltering will is only strengthened by their struggle, their pain and emotion, and adversity.
It's a powerful track with a foreboding narrative, and one that paints a promising future for the duo, who are hoping to release their debut EP later this year. Head here for further information on Källor, and listen to 'Mother' below:
Words: Satvika Kundu
Tags
Join Our Mailing List