Listen: 'WaterPipe Dreams' By Yung.Raj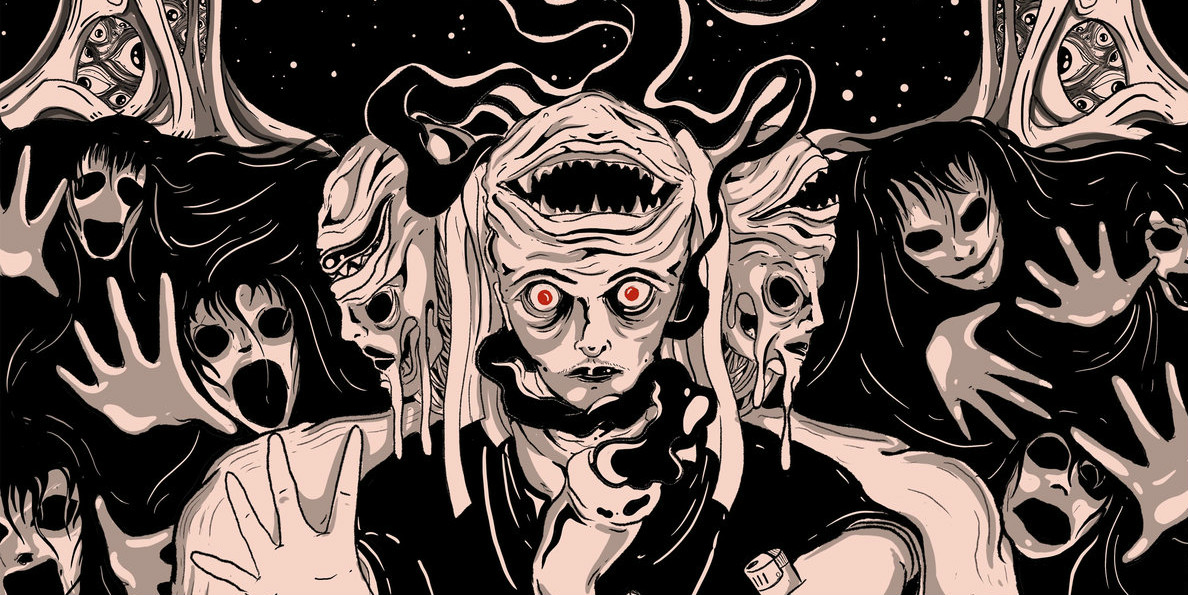 6 March 2019
Last year, if you were on YouTube, chances are you came across endless YouTube live streams called "LoFi Hip Hop Radio to Relax/Study to". The broadcasts, most of which have anywhere from a few hundred thousand to millions of views, pushed out an infinite stream of amicable, downtempo, mellow, lo-fi hip-hop, or chill-hop, accompanied with a relatable anime figure on an endless loop.
The streams got popular to the extent of becoming an internet phenomena, inevitably leading to media coverage and memes. And it's pretty easy to see why – the genre is irrefutably easy and pleasant to listen to, and has a tendency to be nondescript enough to fade into the background.
Now how does all of this relate to Yung.Raj, a young producer based in Hyderabad? It's rather self-explanatory. Browse through the producer's catalogue on SoundCloud, and it fits perfectly under the umbrella of those infinite streams. In spite of being fairly new to the scene as a producer – he was previously a member of the A cappella group Voctronica – Yung.Raj has already released 3 EPs and several singles within a remarkably short frame of time.
His latest EP 'WaterPipe Dreams', released just a few days ago, is certainly the most cohesive and mature of his releases, but almost to a fault. Repetition of sounds is central to most compilations, but with this particular output it's nearly impossible to distinguish between tracks and it gets old just a tad too quickly. Which, again, takes us back to the the lo-fi hip-hop live streams on YouTube, whose primary quality - like this EP - is their ability to pleasantly fade into the background.
In the process of writing this, I've been listening to the EP on a loop, and find myself invariably zoning out after the first or second track, soothing as they are. Contrary to popular presumptions, it's not the lackadaisical, repetitive nature of the genre that's at fault here. 'Recovery Package' and 'Laced Loops', Yung.Raj's previous EPs, presented the same vibe and mellow pleasantry, but ('Laced Loops' especially) regularly introduced elements that piqued interest and added some layers, drama, and textures to engage listeners. However, with this EP, the producer appears to be slipping further and further into generic tropes of the genre and confining himself within its boundaries. As a standalone EP, or as his first, this would have been a commendable release, but at the moment it's eclipsed by his previous output.
'WaterPipe Dreams' certainly isn't lacking in introspective elements and jazzy old school hip-hop beats. Though it doesn't pack many punches, with its lush synth atmospheres and pulsating beats, it does make for a relaxing, enjoyable EP that you could consume in pretty much any situation, especially tracks like 'Strange' and 'Punch Drunk'. And the surreal Japanese anime-inspired artwork by Santanu Hazarika is a certain plus.
Yung.Raj is settling comfortably into this zone, and it's a good space to be in, but let's just hope he doesn't get too comfortable.
Listen to 'WaterPipe Dreams' below:
Follow Yung.Raj on Facebook or SoundCloud for further updates.
Tags
Join Our Mailing List