Hundreds Of Artists & Cultural Practitioners Unite Across Cities In India To Fight For Democracy & Against Hate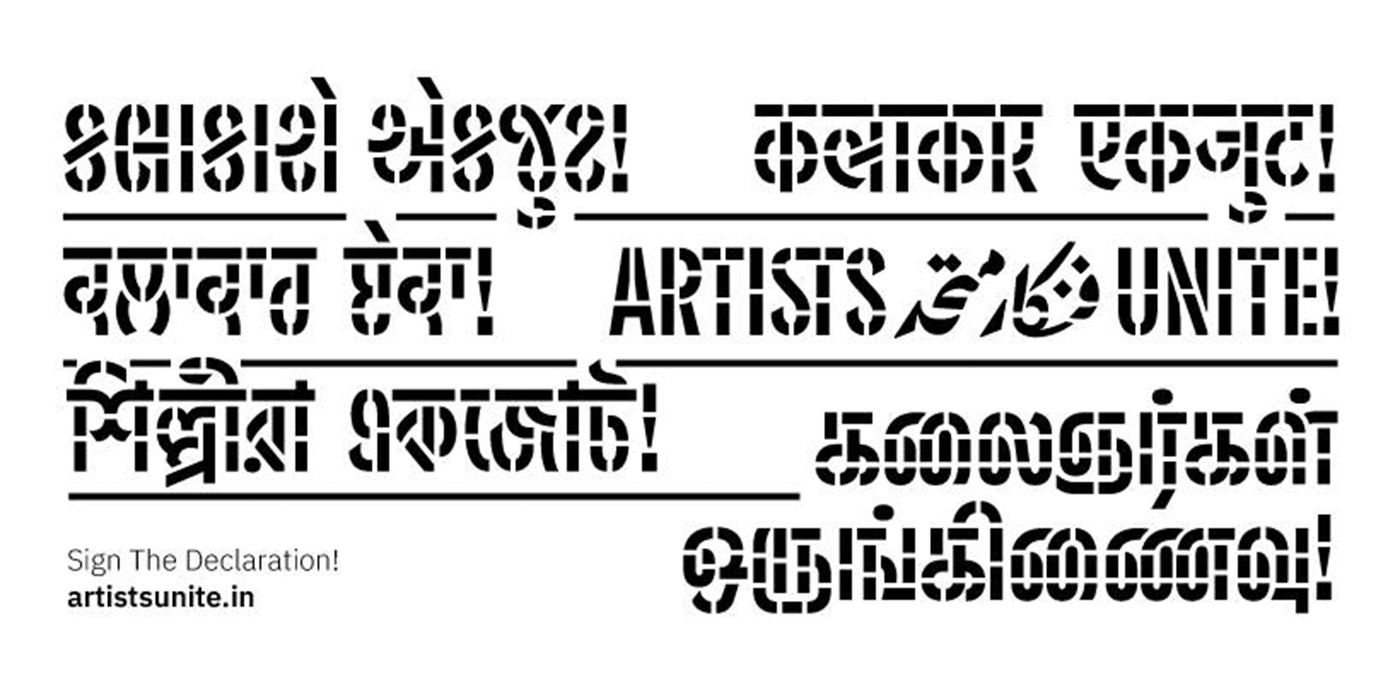 14 February 2019
It's a critical moment in India's history, one that could potentially alter the future of the country. Democracy has been taken hostage in India by cries of hate, propaganda, censorship and discrimination, and the very culture and history of the country is under threat from political mobilisation and ideological domination.
Artists Unite is a platform for writers, artists and cultural practitioners from across India, who have come together through a common concern for democracy, and a decisive front against hate. On March 2 and 3, hundreds of musicians, filmmakers, dancers, visual artists, performance artists, theatre practitioners, stand up artists, poets and writers will be coming together in Delhi, and in other cities across the country, to bring together a wave of creative expression in defence of democracy.
Their aim is to "fight hate with love" and "counter violence with peace". The comprehensive Declaration – which is a collective statement of resistance by artists that you can read in full here – claims that "the right to life, the right to love, food choices, cultural expression and histories are all under assault by this politics, which is at war with the people of India and their diverse culture". It goes on to claim that this "ongoing assault on culture is an attack on democracy", and thus calls for artists and cultural practitioners to unite to resist the politics of hate, and to safeguard our culture, environment and our fundamental rights.
"Through our images, speech, words, music and bodies, we will resist the cultural destruction of India", asserts the declaration. The convention will thus serve the twin purpose of providing an opportunity for creative folks to become part of a creative, collective process of resistance as well as create resources and forge connections with other resistance movements and collectives.
At the time of writing, the declaration had been endorsed by nearly 700 artists and/or organisations. The event in Delhi particularly will be seeing a huge gathering of artists, writers and their supporters, as Artists Unite plan to construct multiple stages and performance spaces at the venue. They've also roped in multiple notable artists, such as Shubha Mudgal, Rabbi Shergill, Astad Deboo, Madan Gopal Singh and more to perform at the event, which will also include theatre performances, film screenings, visual art exhibitions, hip-hop, a mushaira/kavi sammelan, and a celebration of Delhi's diverse food culture. Delhi-based socially and politically conscious record label Azadi Records announced their support for the movement, along with their artists Seedhe Maut, Prabh Deep, AHMER and Swadesi, joining BFR Sound System, Sheetal Sathe, The Casteless Collective and more.
You can find directions for endorsing the declaration or staging a similar event in your city or town, over here. Since the convention is being organised independent by artists, they are also looking for contributions to this cause. You can contribute to the crowdfunding campaign, over here. You can find further information about the Delhi event on the Facebook event page.
Tags
Join Our Mailing List