Algorave Workshops To Be Held In New Delhi & Mumbai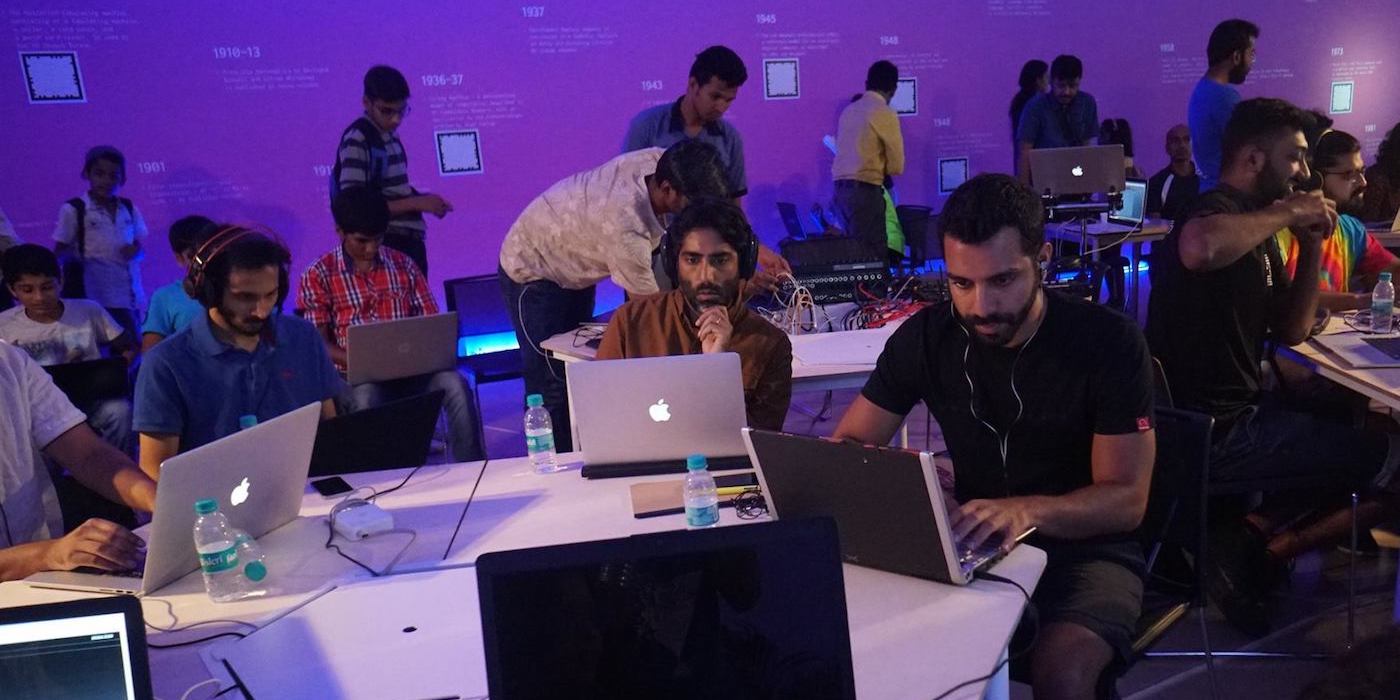 8 February 2019
Short for 'algorithmic rave', Algorave is the modern global phenomenon of dancing to music generated through algorithms often using live coding techniques. While Algorave musicians are often seen as DJs, the music is created on the spot by live code writing rather than through mixing recorded music, and sounds similar to complex minimal techno.
The defining factor behind the development of Algorave's dedicated communities can be attributed to the movement's transparency. The live coding done over open source softwares is usually screened during the performances for the attendees to see and the community generally shares the tools of the trade.
A similar sharing of knowledge will take place on 9 February, as AlgoRave India and Goethe-Institut return to Mumbai's Max Mueller Bhavan with the second edition of Fat Finger Mayhem. The event will feature workshops on Sonic Pi, a live coding synthesizer, by Raia and Tig3rbabu followed by an open jam with sound.codes, Khoparzi and Raia.
Meanwhile, New Delhi will have its first ever Algorave workshop facilitated by musician and live coding artist Abhinay Khoparzi at A Little Anarky Films on 12 February. The workshop will be based on Gibber, a coding environment that lets performers create live music and visuals, and invites people with little or no prior knowledge of coding.
For more information, on the Algorave Workshop in New Delhi, head here. You can get further details on the Mumbai workshop here.
Tags
Join Our Mailing List