Exclusive First Listen: 'Saudade' By Rudoh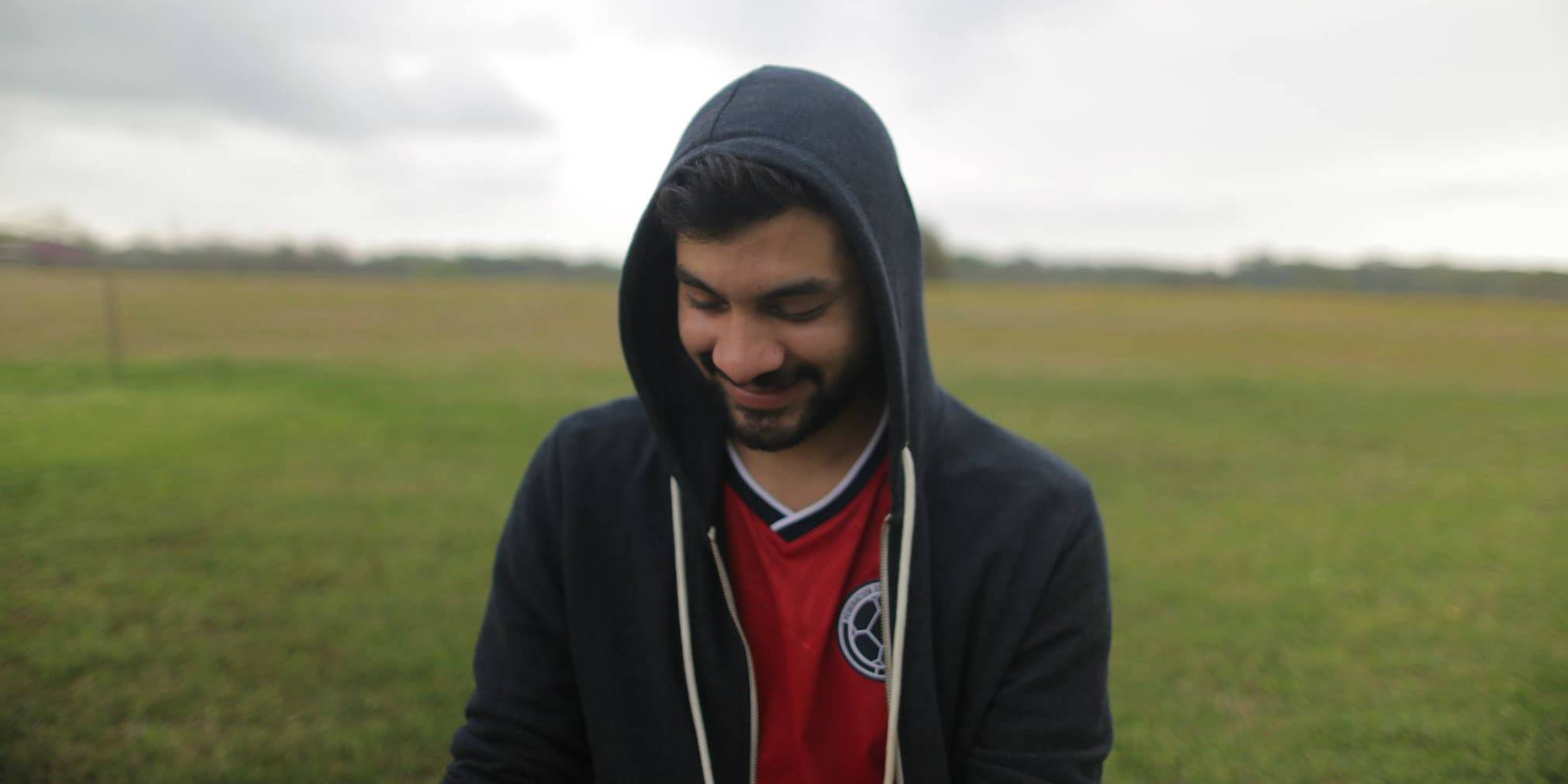 30 January 2019
People who haven't actively explored the underground music scene in Pakistan may not be familiar with Bilal Khan. The Karachi producer is a central figure in the emerging electronic music scene in Pakistan, both for his work as Rudoh, the moniker under which he makes electronic soundscapes, and as co-founder and leader of the label and collective Forever South (FXS).
Now, with his new visionary EP 'Saudade' which officially releases tomorrow ie January 31, Rudoh is cementing the space he occupies as a noteworthy electronic producer, not just in Pakistan, but in South Asia.
Bilal has had an enviable trajectory, right from playing with bands like Mole to putting out releases on labels like Studio Rockerz. After developing a distinct sound and aesthetic which relies heavily on detailing mass waves of sound with percussive mania, Rudoh eventually landed up in the United States in 2015 for a music residency called Dosti Music Project. The aim of the residency was to bring artists from two conflicting regions, Pakistan and India, together in a neutral space to create music. As expected, it worked beautifully. Not only is it evidence that art (in this case, music) has the inherent ability to transcend dissimilitudes such as borders or political conflict (watch this video for proof), but it also resulted in some wonderful music, such as the 'Saudade' EP.
"I made all of this music during our stay in ACA working with various, highly skilled instrumentalists," says Bilal. It's true - the EP was largely constructed in 2015, but it was thought irrevocably lost until Bilal found it in a hard drive a few months ago, and decided to release it. He continues: "The result of those 2 sleepless weeks was this EP, and a modest understanding of eastern classical music."
Leaving a couple, most of the artists present at the residency were classical musicians, a factor that largely influenced how the tracks were shaped. 'Saudade' is erstwhile littered with samples of classical instruments like sarangi, sarod, tabla, violin, clarinet and piano, which were all recorded by Bilal during the Dosti Music Project.
It's Rudoh's affinity for making beats that is most apparent in this output. The intricately structured beats run like a singular thread throughout the EP, a steady constant in a record that transitions through moods and soundscapes. They perfectly complement the sarangi played by Zohaib Khan in the first track 'Scriptures', weaving layers of hip-hop-inspired textures around the melancholic crooning of the instrument. 'Passing By', meanwhile is chock-full of glitchy beats and synths, with Rudoh's signature textured snares in the background. Classical instrument samples here give way to 8-bit sounds, field recordings and organic percussion.
The resonating violin and the synthesised, ambient atmospheres on 'No Text' reveal Rudoh's prowess with constructing elaborate soundscapes. The drone-fuelled closing track 'Fim' heavily relies on field recordings and samples to create the same effect.
The word 'Saudade' means a feeling of longing, melancholia or nostalgia, a running theme throughout the EP. Natasha Humera Ejaz's ethereal voice drives these brooding undercurrents into 'Known', the EP's most melancholic track. Interestingly, that segues into 'Without U', arguably our favourite single from the EP, and its cheeriest. This is where Rudoh's sorcery with samples is at its finest (also in 'Fim') weaving an intricately wonderful, off-beat overtone overrun with rhythmic claps. The track would almost be summery or optimistic – danceable, even – if a backdrop of nostalgia and longing didn't form the spine of the EP.
Replete with intricate, textured percussion, 'Saudade' is an informed, carefully structured exercise in beat-making. Add to that the classical samples from the residency, the field recordings and found sound that Bilal has collected over the years, flecks of organic percussion and sound, and labyrinthine ambiences, and you have an ornate record formed with enduring electronic soundscapes.
'Saudade' will be officially released on January 31. Until then you can stream the EP exclusively via Wild City, through the link embedded below:
For further releases and updates, you can follow Rudoh on Facebook and SoundCloud.
Words: Satvika Kundu
Tags
Join Our Mailing List