Listen: 'DRMZ' By NATE08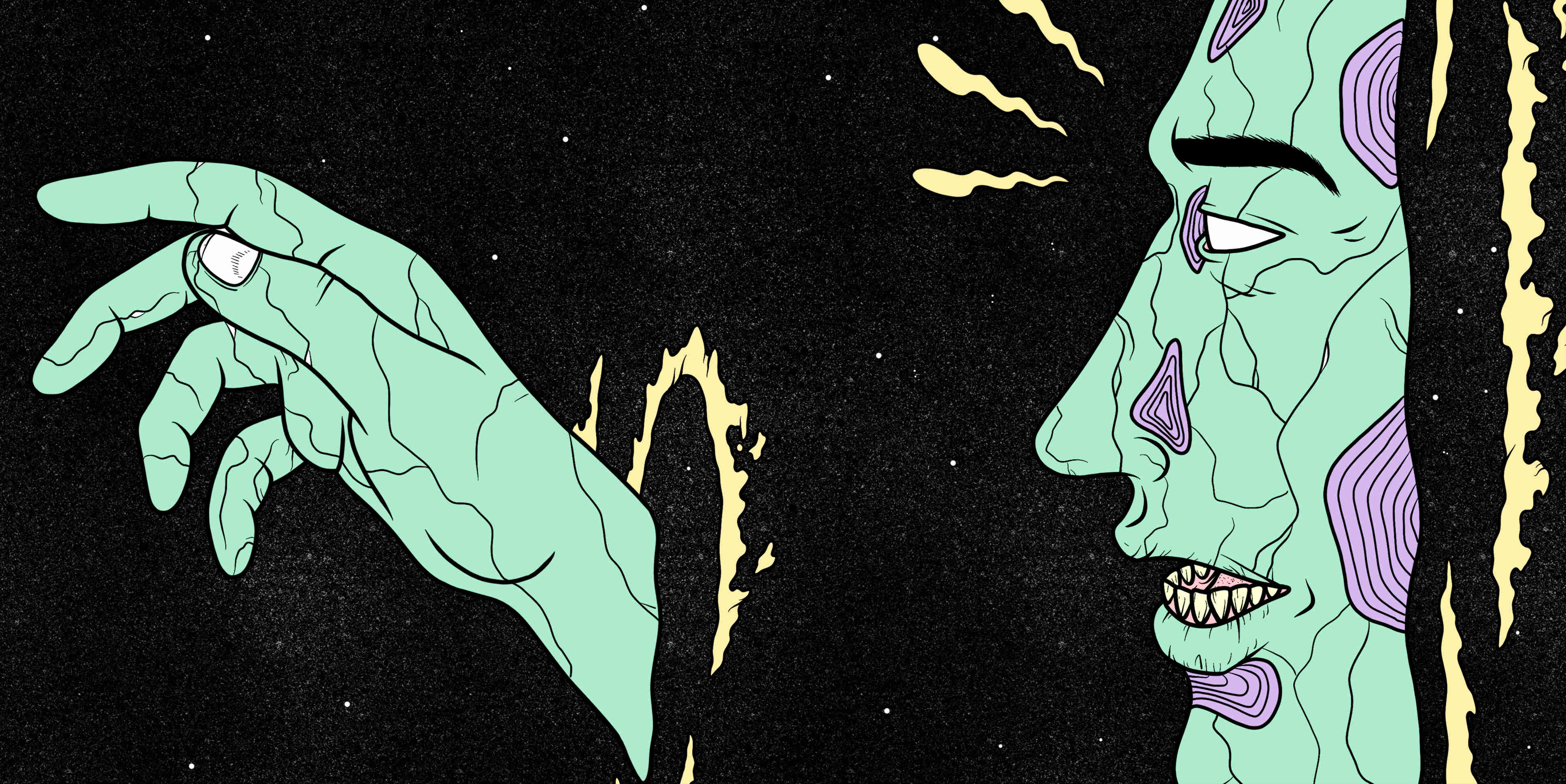 6 December 2018
After dabbling and experimenting with production as NATE08, bass player and musician Nathan Thomas finally has a debut EP to show for it, titled 'DRMZ', which was released earlier this week.
It's evident from a casual listen that Nathan is a bass player. A strong bass and understanding of beats stands out from the EP, which is otherwise a love child of the lo-fi hip-hop genre. 'DRMZ' has the standard characteristics of the genre – distorted lo-fi samples, glitchy hip-hop beats and an overall downtempo attitude with elements of jazz and RnB.
Nathan's approach to making music admittedly relies on the collection and manipulation of samples from different genres. It's evident from the release that he's mastered the art – we only wish the samples were accompanied by less genre-specific production and more improvisation or experimentation. Vocalist Azamaan Hoyvoy does a great job at embellishing the EP with his diverse vocal chords on 3 tracks and effuses flexibility, but feels reduced at times to a synthesised vocal sample (think Shiloh Dynasty).
There are moments on the EP that shine, especially 'Pale Blue' but the compilation remains afloat largely thanks to the first and last tracks, 'DRMZ' and 'Money Come Money Go' (the latter was our pick from this EP). It's on these two tracks where sparkles of originality glimmer through and hint at an illustrious future in production.
Listen to 'DRMZ' below:
You can follow NATE08 on Facebook for further updates.
Image: Artwork by Sachin Bhatt
Words: Satvika Kundu
Tags
Join Our Mailing List