Exclusive First Listen: 'Surface' By Jwala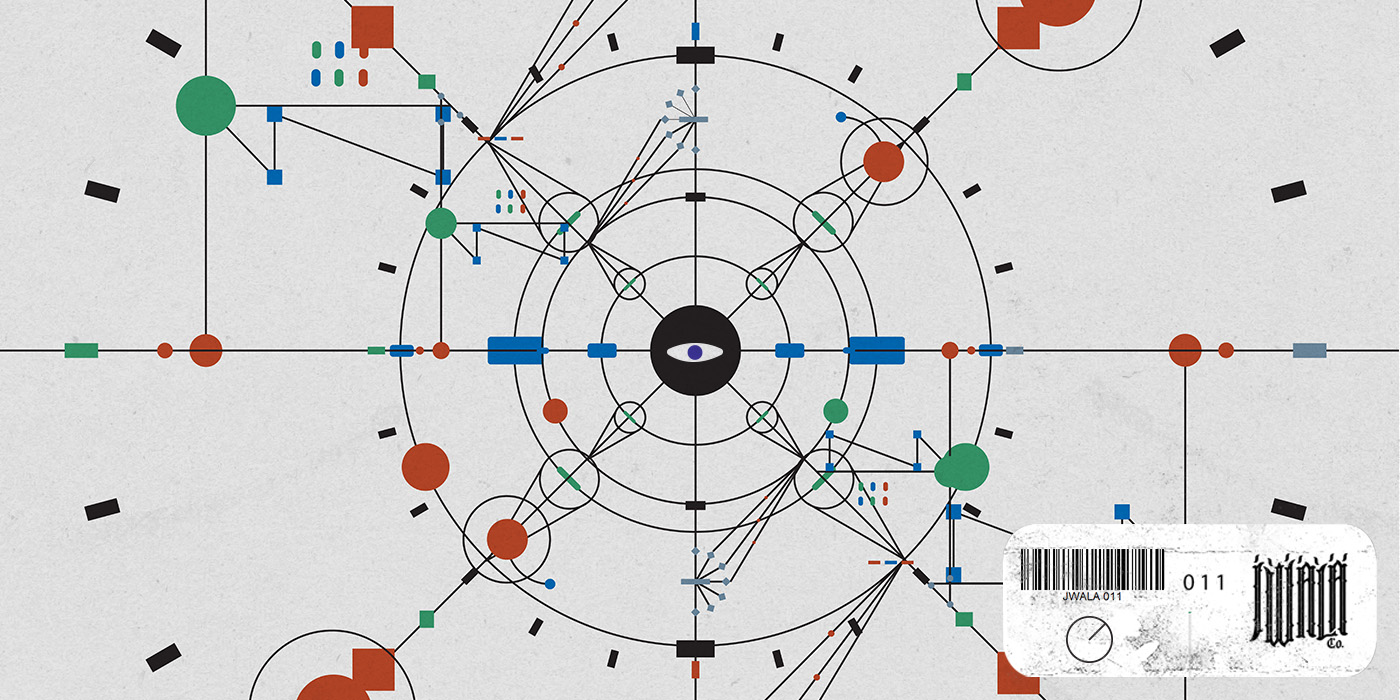 23 November 2018
Ever since they announced themselves as a collective and put out their first compilation in June last year, all of jwala's releases have had a particular quality – a downtempo, mellow sound that's marked every single release.
True to their word, they did release a compilation every month following their first one, but since July 2018, following their 10th compilation 'Space' there was silence on their SoundCloud account. Weeks, months went by, and there was no word from jwala – strange, from a collective that made a point to release music every single month.
Well, all good things are worth waiting for, and there's a reason jwala's been MIA for so long. The young collective is back with yet another compilation 'Surface' – their 11th output – which will be officially released on Sunday ie November 25.
'Surface' for jwala, is a rather groundbreaking release. After 10 compilations which had, to put it crudely, a bedroom producer-like (only relative to the upcoming album), mellow sound, jwala finally ventures out of their comfort zone and tries something new – a compilation that features tracks made using analog synthesisers and equipment.
Another thing that stands out about this compilation is the departure from their usual artist roster. 'Surface' features tracks by Purva Ashadha and Feugo, Sq. Feet, D80, and three anonymous artists: The Ebullist who is more popularly known for his moniker Synthetic Lying Machine, 1.5 BHK – who makes his debut release under this moniker, and TAABIIR signee Derain. But that's not all – there is one more artist on the compilation who deserves special mention for a multitude of reasons. Making his official debut release on 'Surface' is Rana Ghose, founder of REProduce and the notorious REProduce Listening Room sessions.
Inspite of hosting such varied artists, genres and styles, the compilation, which is available for streaming exclusively via Wild City until the official release on Sunday, has a smooth flow to it. Purva Ashadha & Feugo's 'Inner Conflicts' is the perfect track to start the compilation. The lulling, pulsating synths – which at times sound like ripples of water, if the water was synths instead – of the ambient track gradually build up, leading a strong segue into Sq. Feet's laidback, hip-hop beats driven track.
The Ebullist makes a firm mark on the album with his 8-minute long electronic, IDM offering, while D80's 'Pin Ball' could best be described as a sonic, disco-inspired recreation of a very intriguing game of pinball. 1.5 BHK, whoever they are, come off as a master of analogue, samples and field recordings. If looking at the title 'Disco Ball Moon Doll' conjures any outer-space, sci-fi images in your head, know that they're appropriate.
Derain's 'Sliver Of Hope' offers a beautiful, soothing, evocative break from the harshness and heaviness of the synths, giving you a gentle breather, until Rana Ghose wreaks havoc with harsh (yet dance-able) noise on 'Nassau Sutton'.
"This compilation took a few months, but we're really happy with how this one turned out. We're both excited and scared to see what kind of reactions this compilation will evoke, because it's unlike anything we've ever released," said jwala. "There's quite a bit in store for the future. We're taking small steps at a time, starting with this compilation."
Listen to 'Surface' below:
'Surface' will officially be released on Sunday, November 25. Follow jwala on Facebook for further updates.
Image Credit: Artwork by Rohan Sinha (Dolorblind)
Words: Satvika Kundu
Tags
Join Our Mailing List