Wild City #116: Bruno Belissimo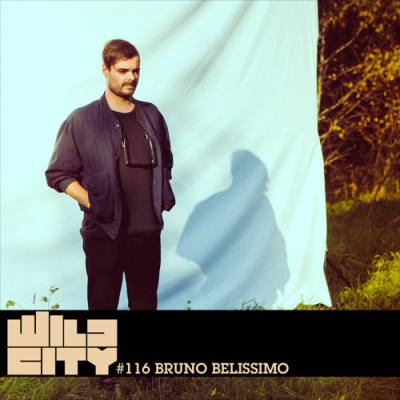 12 October 2016
You can't help but move to Italian-Canadian DJ, producer and multi-instrumentalist Bruno Belissimo's disco heavy Mix #116…
Part of a family of Italian immigrants who landed in Canada in the 70s, Bruno Belissimo spent most of his childhood in the suburbs of Toronto, where his father owned a movie rental business (also making his own sci-fi experimental films and playing as a guitarist in Canadian fusion band Ummo) and his mother ran a small café.
The creative environment he grew up in provided the fodder for his musical abilities later on in life. He sang as a child at his church before winning a scholarship at the Royal Conservatory Of Music in Toronto where he studied upright bass and composition. His increasing interest in electronic music later on in life led him to start producing, which - like a lot like his DJ sets - is marked by movable disco beats and smooth bass lines.
Bruno takes that aesthetic forward with Mix #116 for Wild City, which sees him play with a range of disco, funk, Italo-disco and house. He kicks things off with a modernised rendition of 'Rise' by Latin/funk American trumpeter Herb Alpert, keeping up a steady, dance-floor tailored rhythm and pace with Italian producer Luminodisco, Chilean maestro Tito Fernandez and Guinean vocalist Mory Kanté.
Get that novelty disco ball from college out of the cupboard, dusted and shiny for this one.
""Here's a mixtape of some of the tracks I love the most, pure dance-floor-fillers! These songs are a perfect example of what I love playing in my DJ sets, a mix between disco, Italo-disco and house. Some tracks are very recent and others have got some years now but are still immovable from my gig bag."" - Bruno Belissimo
Direct Download: Wild City #116 - Bruno Belissimo
Tracklisting:
Herb Alpert - Rise (LNTG Remix)
King so so - Disco In The Sky
Sbp4 - Люба (Simple Symmetry 'Tikhiy Don' Version)
Luminodisco - Questo Amore Splendido (Space Ranger Remix)
Mory Kanté - Yeke Yeke (Afro Acid Remix)
Reverso 68 - Piano 89
Jon Dark - Deep Enough (Massimiliano Pagliara Remix)
Daniel Grau - Robot Magico (Daniel Wang & Jules Etienne Remix)
Simple Simmetry - Whip Me In The Saloon
Tito Fernandez - Me Gusta El Vino (Voice Sample)
Guxi - Twinkling Stars (Richard Ross Remix)
Auxiliary The Masterfader - Chicago Italo (Dj Rocca Remix)
Africaine 808 - Everydoby Wants To (Feat- Blind D.D.)
*Feel free to share and blog this mix, but please reference this page*
Tags
Join Our Mailing List