Wild City #101: Spryk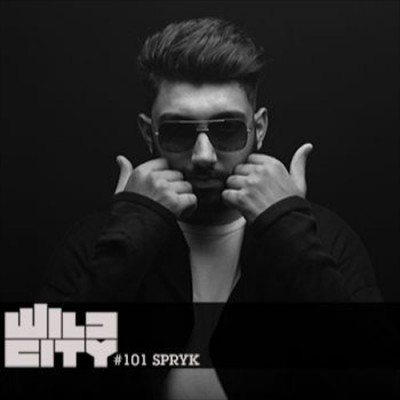 14 December 2015
Mumbai based musician and producer Spryk brings in 2016 with a high energy, exclusive mix for Wild City.
Fresh UnMute signee Tejas Nair is a Mumbai based producer and Tabla player who has only recently started making music as Spryk. Nair also runs an audio lab called Press Play, which works with installation sound, games and other projects.
With his debut EP slated to release later this month on High Chai Recordings, we thought it was about time to shine the spotlight on his impressive work so far.
Growing up in Mumbai before making the journey South of the equator to Australia, Spryk has a cross-continental range of influences that have helped shape his music. His 40-minute mix focuses on his own work in the form of carefully produced original tracks featuring changing textures and chopped up, manipulated vocals as well as dance friendly remixes of Musemesis, SickFlip and more. Wild City Mix #101 begins on a relatively mellow note, moving on to some bass heavy goodness before ascending to frantic, D&B influenced tempos that end it on a high.
This is a great mix to get the mood going before a night out.
"As someone that listens to a plethora of music, I find it exciting to draw influences from various styles and genres while making it myself. Music today is a really exciting space, there is no reason to stick to just one particular style. This mix is a variety of tunes that I have produced or remixed over the last year. A huge portion of it is yet to be released but it still represents my journey as Spryk." - Spryk
Listen and download:
Direct Download: Wild City #101 Spryk
Tracklisting:
Musemesis - Grimalkin (Spryk Remix)
Spryk Ft Hayley Couper - Thinking About
Spryk - Fresh
Spryk - Rustle (Out soon on High Chai Recordings)
Ofro Ft Keya - 10 Million (Spryk Remix)
Spryk - Neuroswish (Unreleased)
Spryk - Shift (Unreleased)
Spryk - Frevor (Out soon on High Chai Recordings)
Spryk - On Fleek (LRS)
Spryk - Intercept
Spryk - Talking Shit|
SickFlip - Chamshen (Spryk Remix)
Spryk - Immortality
Spryk - Skipabeat
Spryk Ft Ofro - Fairlite
Spryk - Parallax Barrier

Facebook
SoundCloud
*Feel free to share and blog this mix, but please reference this page*
Tags
Join Our Mailing List