Wild City #090: TMPST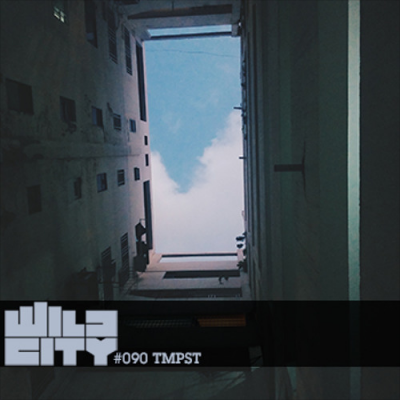 16 March 2015
Wild City #090 comes from Karachi based electronic producer TMPST – a genre bending artist who's been at the forefront of the Pakistani scene for some time. With the third edition of the (Pakistan focused) Border Movement Lounge in India taking place tonight at the Max Mueller Bhavan, we thought it's about time that we featured another exclusive, carefully curated mixtape from our contemporaries in the west.
Asfandyar Khan is the man behind the 2-step, garage inspired beats and synths of TMPST as well as a range of downtempo, often hauntingly composed ambient music he records under his own name. He's been making music since 2010 and equipped with nothing other than a guitar, released his first album, titled 'Snow Makes Things Perfect'. The musician's affinity for bass and beat only became apparent in 2012 with the birth of his 'post-dubstep' and garage inspired outfit TMPST.
Despite TMPST's foray into the world of bass however, he never quite manages to let go of the ambient sounds that began his journey and that peculiar seepage is what makes his sound to interesting. His last EP 'Serpentine' sees garage influenced choppy female vocals combined with undulating, atmospheric basslines and deep, dub wubs cleverly juxtaposed against drawling, emotive synths.
TMPST's exclusive Wild City Mix begins with an original ambient track by Asfandyar Khan. Apart from some excellent tunes by the likes of Lapalux and DEFT, this mix also features a bunch of music from the region. That includes some unreleased sounds by Asfandyar's FXS peers, including a particularly impressive, unnamed mix closer from its founder Dynoman.
Mix #090 starts on a placid note and ends on a high, occupies a comfortable space between your headphones and the dancefloor. It's made of versatile stuff.
"I haven't been listening to much music of late, as I'm busy writing up a new album, so I decided to go with a few older tunes in this mix, alongside some unreleased material from the Forever South crew and an original ambient track to kick things off." - Asfandyar Khan
Listen and download below:
Direct Download: Wild City #90 - TMPST
Tracklisting:
Asfandyar Khan - Cast Aside
Soosh - Everything You Say (Sekuoia remix)
CRUISR - All Over (Bear//Face remix)
DynoMan - Moon Struck (Rudoh remix)
Block-2 - Hobo Mode
Fortune Howl - Vision Quest
Submerse - Melankoly (Elaquent remix)
Jacques Greene - Life After Party
Friedinger - Kymatica
Lapalux - Don't Mean A Thing
The XX - Night Time (Synkro remix)
DEFT - Loqux and Past
DynoMan - Unreleased
*Feel free to share and blog this mix, but please reference this page*
Tags
Join Our Mailing List