Wild City #083: GRAIN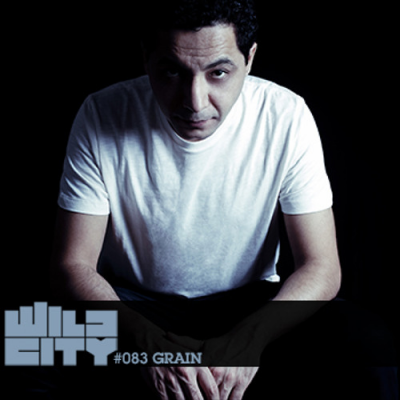 15 September 2014
One of India's longest running and most prolific stage names; Gaurav Raina - as one half of the Midival Punditz - is a familiar name for music lovers and peers alike.
In a step in a new direction, his solo project 'GRAIN', showcases a musician within a musician. Sonic textures that are deeper, darker – even melancholic – zigzagging through genres with confidence. In our eyes, some of his most technically adept and exciting output thus far.
'Grey to Silver' is GRAIN's debut LP out this month via Times Music. Featuring collaborations with the likes of Karsh Kale, Monica Dogra, Anoushka Shankar, Ankur Tewari, Brooklyn Shanti and Talia Bentson - it doesn't disappoint.
Like something created by any of the worlds longest standing producers, Grey To Silver will want you to pat yourself on the back for sticking with it. It's beautiful, ugly and also a little bit weird. And in that vain so is his Wild City mix.
In an unexpected turn from the producer it includes tracks from acts such as The Bug, Darkside, Atoms For Peace and Zola Jesus. One more of these forms of output that reveals more and more about its creator over time. An inspiring example of how, free of pressure, Raina has blossomed into something definite, yet at his own pace.
"Here's something I put together for the Wild City listeners and crew. A bit from what I love to hear on rotation and a bit of what really really inspires me. I've also included 2 tracks from my upcoming 'Grey To Silver' Album." - GRAIN
Listen and download below:
Direct Download: Wild City #083 - GRAIN
Tracklisting:
A Distant Rumble - Grain (Feat. Ankur Tewari)
Catch A Fire - The Bug
It's All Right - Grain (Feat. Karsh Kale)
Judge, Jury & Executioner - Atoms For Peace
Lightsick - Zola Jesus
Too Close - Alex Clare
Bad Kingdom - Moderat
Golden Arrow - Darkside
Little Rays - Echaskech
Image Credit (Cover): Sachin Soni
*Feel free to share and blog this mix, but please reference this page*
Tags
Join Our Mailing List