Wild City #079: Asvajit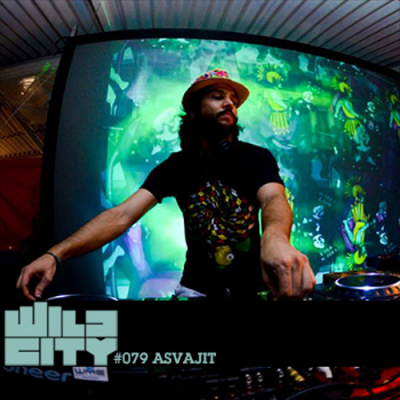 16 June 2014
Once the lead guitarist of Colombo based progressive jazz-rock band 'Powercut Circus', Asvajit has made a name for himself as one of the most respected and forward thinking electronic musicians to emerge out of post-war Sri Lanka.
Apart from producing solid dancefloor bangers and whipping ravers into a frenzy, Asvajit is also a professional book designer, Ableton Live instructor and founder of Sri Lanka's first independent underground record label, Jambutek Recordings. As well as this, he's also the co-founder and driving force behind the underground electronic music collective Bang Bang which has hosted a variety of events across Sri Lanka since 2010.
In short, he's a bit of a Sri-Lankan legend.
Playing at some of the island's largest events, Asvajit has built a healthy following around his own original compositions as well as his energetic DJ sets which feature a broad range of genres ranging from dub techno right through to tech, house, dub, reggae, nu-jazz, funk, electro-swing and even hip-hop.
Don't be fooled either. Asvajit is an international performing artist in high demand. Over the years he's played at London's Koko, Egg, Rhythm Factory and Nooned as well as Unbox Festival in New Delhi, now defunct Kater Holzig (Berlin), Fusion Festival (Larz) and Worldtronics Festival at the iconic Haus der Kulturen der Welt in Berlin.
He's our #079.
Clocking in at just over 60 minutes, the mix starts slow, gradually warming up proceedings by thickening the percussion and slowly migrating towards more kicking house and techno sounds. This path however is filled with long, loping twists and turns, as Asvajit is far too skilled a DJ to get bogged down in any particular groove. After all, he's had his fair share of hours in the club, and is clearly capable of putting all of that experience to good use.
"
This set starts out with some dubby, atmospheric techno before working its way through a few chugging deep techno tunes - eventually into some of the more funky grooves that I'm better known for on local dance floors."" - Asvajit
Direct Download: Wild City #079 - Asvajit
Tracklisting:
Pole - Pferd (Melchior Productions' Zodiac Mix)

Piemont - Running Mirror (Salz Remix)

Jesus Soblechero - Deeply (Original Mix)

Ilario Liburni - Tseluyu (Original Mix)

Jesus Soblechero - A Coffe (Original Mix)

Ilario Liburni - Organismo Colorado (Daniele Kama & Alex Grandy Remix)

Robert Babicz - Ange Solitaire (German Brigante Remix)

Dexter Kane - Subzilla (Original Mix)
Dexter Kane - Those Guys (Original Mix)

Tom Flynn - Different Gear (Original Mix)

Sparkinzi - Butterfly (Hamza Remix)

Cuartero - Abandonado (Original Mix)

Jesus Soblechero - 411 (Original Mix)

Eclectic, Dlourence - This is the Guetto (Original Mix)

Alvaro Smart - Retro (Original Mix)

Purple Disco Machine - Need Someone (Original Mix)

Disco Tech - The Boss (Original Mix)

*Feel free to share and blog this mix, but please reference this page*
Tags
Join Our Mailing List