Wild City #078: Monsoonsiren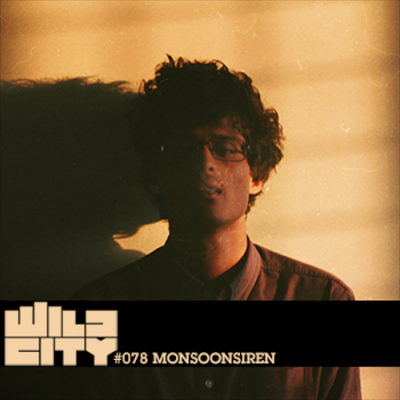 13 May 2014
20 year old Bangalore based producer Nathan Menon's collaboration with Tom Day resulted in what is possibly the single most beautiful track released in 2013.
Picked by Border Movement and the #1 artist to watch out for in 2014 completely off the back of 'Love Is Rare, "Menon displayed tremendous vocal ability: a falsetto unironically comparable to Justin Vernon or Jai Paul."
Apart from the EP he made with Tom Day, Menon's output has almost been exclusively via sporadic uploads on SoundCloud. A few mixes, collaborations and tracks that are in effect enough to have us expecting something pretty interesting from this young kid.
We've spoken to him in depth and know that there's some special collaborations on the way, as well as some new production that he's hopefully going to be ready to debut by the end of the year. Until now, we've managed to source a tasty little precursor and insight into the sonic mindset of Monsoonsiren.
Like Monsoonsiren himself, the mix is difficult to define, only heightened by his decision to include one of his own productions at the very end. In just 35 minutes, Menon moves through a lot of music, maintaining a fairly straight cut vibe. And despite all of the music's familiar elements, there's still no one else out there who sounds quite like him, when taking into consideration his choice of samples and tracklist.
"So, here's my bipolar mixtape. Put on some headphones and eat some Parle-G."" - Monsoonsiren
Direct Download: Wild City #078 - Monsoonsiren
Tracklisting:
Earl Sweatshirt – Chum
Go Yama – Intergalactic Hypochondriac
Swede:art – Wonkycarz
Vektroid – Calm
Mulatu Astatke - Girl From Addis Ababa
Snorlax - Super☆ Moto! (Expert-Level High Score!!!)
Twos – For You
Bwoy De Bhajan - Global Aztec Civilization
Unreleased (Rough)
*Feel free to share and blog this mix, but please reference this page*
Tags
Join Our Mailing List