Wild City 053: Reso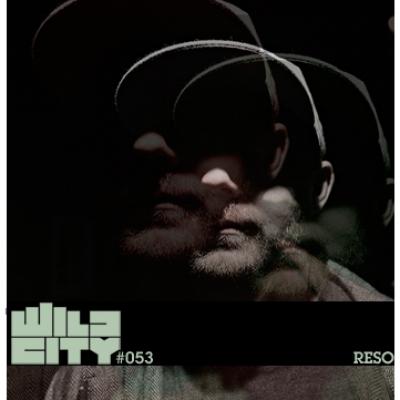 26 March 2013
London based producer and DJ, Reso a.k.a Alex Melia is a man with a fascination for all things robotic and futuristic. His hybrid of hyper beats and tech-basslines sometimes feel more suited to a post-apocalyptic Tokyo than the contemporary concrete of most dubstep and we dig it.
"A truly inspiring experience his music's mech-mania induced synthesesia conjures images of neon-tinged neo-Japanese cityscapes, powerful hulking automatons and violent bassline machismo."
Melia's much anticipated debut LP, 'Tangram' was released on Civil Music back in November 2012. As most had expected it shook some serious ground and garnered praise and support from the likes of Mixmag as album of the month, XLR8R, Guardian and MTV as well as from bass music personalities such as Liam Howlett, Skrillex, KOAN Sound, Rusko, Starkey and more. A landmark in the producer's so far pretty underground career, the 13-track LP showcased his flair for intricate programming and love for all things jazz (as a trained jazz drummer), electronica, bass and drums.
In 2013, Reso sits at the peak of a new breed of electronic music producers and we're not the only ones to take notice. Within a relatively short space of time, Reso has remixed artists as diverse as Carl Cox, DJ Kentaro, Om Unit, KOAN Sound, Drop The Lime and Buraka Som Sistema.
This weekend he'll be descending over Delhi for a exclusive show with Audio Aashram and Wild City at blueFROG and we're willing to put money on the fact that it's going to be an absolute banger. To give you a taste of what to expect he's made an exclusive mix for Wild City, which touches upon a variety of styles of bass music. From upfront and in-your-face tearout bangers right through to some drum and bass and more rolling, deeper vibes. A solid representation of his production style and musical influences.
**Reso will be playing in New Delhi at blueFROG on 30 March alongside _RHL (Sulk Station) and Moniker (Wild City DJ). More info on this show as well as others happening across the country can be found on our events page here**
Listen and download below:
Direct Download: Wild City #053 -Reso
Tracklisting:
The Rugged - Reso (for free download head here)
Rustic Funk - Disprove
Sound In Your System - Roughmath
Killing The Light (Icicle rmx) - Black Sun Empire
Shock Time - DJ Devize
Best Served Cold VIP - Mutated Forms
Autoframe - Neve, Firstline Squad & Disprove
Blockfield - Billain
Dawn Of A Dark Day (Prolix rmx) - Black Sun Empire
Phantom Force (Fracture Astrophonica Edit) - Sprit & Digital
Siafu - Axon
Nightrider - Seba
Shadows - Source Direct
*Feel free to share and blog this mix, but please reference this page*
Tags
Join Our Mailing List