Wild City 039: BDK (BASSFoundation)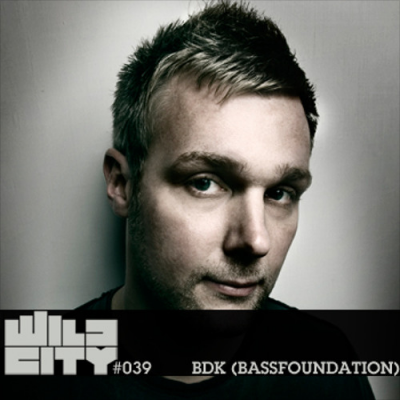 23 October 2012
BDK otherwise known as Big Daddy Klein is a founding member and resident DJ of BASSFoundation, New Delhi's very first regular drum and bass, dubstep and reggae clubnight.
Having discovered dance music in the early 90s after purchasing his first batch of new beat/acid house cassettes, Klein, like most electronic music heads of that era eventually moved on to breakbeat, the backbone to bass music today. Moving on to drum and bass seemed like a natural progression for the young music lover, after some of his friends started promoting regular nights in Rotterdam.
It seems fitting that he began promoting bass music once moving to New Delhi in 2007. Within months of the first BASSFoundation event with fellow founders, Ed 'Praxis' Anderson and Taru 'Delhi Sultanate' Dalmia, the collective of 2 young DJ's and 1 MC had carved themselves a solid niche within the capital's burgeoning electronic underground.
Within New Delhi's current nightlife circuit, BASSFoundation lies low. With two of its members based abroad (working on events in London and beyond), it has been left down to Delhi's iconic MC, Delhi Sultanate to hold true to his roots. He does this with a new project dedicated to roots reggae, with a strictly vinyl-only policy, aptly titled BASSFoundation Roots.
This weekend however (Oct 26-28), BDK and long time collaborator Delhi Sultanate have been invited to play BASS CAMP Festival (as BASSFoundation) in Mumbai, Delhi and Bangalore alongside Dub Phizix, Jazzsteppa, Ox7gen, Tarqeeb, Mr Herbalist and more. A good reason to get a mix then!
Playing under his BDK guise, dedicated to UK bass music, swaying towards genres such as UK house and techno, it's a lush selection of tracks from some of our favourite current producers. A total treat for those of us who've been following this sound with pleasure over the years, but also a perfect and well-rounded introduction to newcomers or the less familiar.
"With this mix I've tried to bring a different, not straight up dance-floor vibe, that can hopefully be enjoyed in different settings. From chilling at home on a Sunday morning to cruising around on your bicycle late at night. This is a strictly vinyl mix. It's not planned, not edited but carefully selected" - BDK (BASSFoundation)
http://soundcloud.com/thewildcity/wild-city-039-bdkDirect Download: Wild City #039 - BDK (BASSFoundation)
Tracklisting:
Floating Points – Myrtle Avenue
XL – Immunity
Boddika & Joy Orbinson - Prone
South London Ordanance – Sanctuary
Joy Orbinson & Pearson Sound & Boddika – Faint
dBridge – Passing Encounter
Trevino – JuanTwo Five
Arkist & Kidkut – One Year Later
Trevino – Induldge
Jacques Greene – These Days
*You can catch BDK play alongside a host of other artists including Dub Phizix at BASS CAMP Festival from October 26-28 in Mumbai, Delhi and Bangalore. More info on these shows and others happening across the country can be found on our events page here*
*Feel free to share and blog this mix, but please reference this page*
Tags
Join Our Mailing List