Wild City 020: Kaiserdisco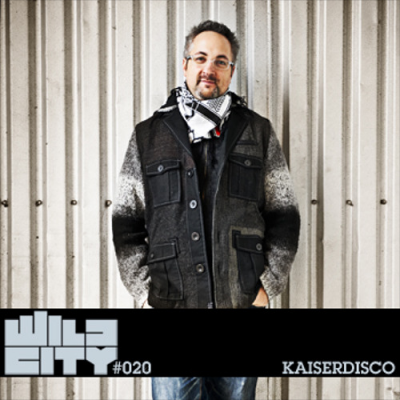 6 April 2012
2008 was the year Frederic Berger and Patrick Buck started their marvelous career as Kaiserdisco, tying together over 10 years of experience within the music industry. A duo that's not so easy to pin down, Kaiserdisco combine with exceptional style and grace both the warmer, melodic and deeper sides of house with the more heated and groovy, pounding drum patterns of minimal and techno.
Within the last 4 years they've remixed artists such as Booka Shade, Kosheen, Extrawelt, Sebastien Légér, 2000 and One whilst having releases on legendary labels like Drumcode, 100% Pure, Strictly Rhythm, My Best Friend and Global Underground.
Beside their big future plans and already signed releases on Drumcode and My Best Friend in April 2012 the boys have also started their own imprint titled KD Music - what better time for them to enter Indian clubland.
Frederic from Kaiserdisco has gone and put together a mix that folds together various elements of house and techno into one incredibly clean and precise package, touching upon tracks from the likes of Oxia, Arjun Vagale, Anil Chawla and of course Kaiserdisco.
You know we got your back! Listen and download below:
http://soundcloud.com/thewildcity/wild-city-020-kaiserdiscoDirect Download: Wild City #020 - Kaiserdisco
Tracklisting:
1. Oxia – Harmonie (Original Mix) – Infine
2. Fabian Argomedo – The last (Original Mix) – K9
3. Doomwork – State of Hype (Original Mix) – Circus Recordings
4. Filthy Rich – Soul Kitten (Original Mix) - Sphera
5. Ron Costa – Seevers (Original Mix) – Potobolo
6. Arjun Vagale & Tim Richards – She Said (Danny Serrano Remix) – KD Music 002
7. Denis Horvat & Per Hammar – Solitaire – Thirtyonetwenty
8. Denis Horvat – She never reach the climax (Arjun Vagale Remix) – Takt
9. Anil Chawla – Tandrum (Original Mix) – Takt
10. Kaiserdisco – Semiramis (Original Mix) – MBF
11. Kernel Key – Kyoto Protocol (Original Mix) – KD Music 004
12. Mark Reeve – Impact (Jewel Kid Remix) – Onolog
13. F.Sonik – Forest People (Kaiserdisco Remix) – KD Music 005
14. Ronan Portela – Old Skull (Dub Mix) – Datagroove Music
15. Kaiserdisco – Menon (Original Mix) - MBF
You can catch Kaiserdisco on the following dates:
Bangalore, City Bar: Oct 12 2012
Delhi NCR, Bacardi NH7 Weekender: Oct 13 2012
*Feel free to share and blog this mix, but please reference this page*
Tags
Join Our Mailing List