Wild City 019: Triptik Music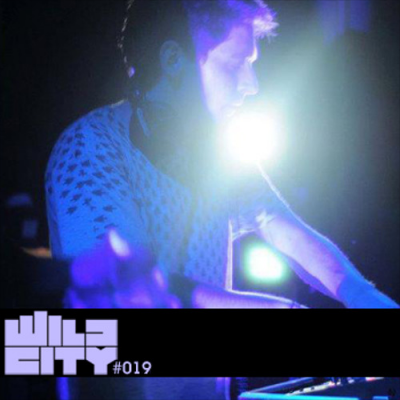 26 March 2012
When you think of hip-hop, house and dubstep, Newcastle, in the North-East of England, isn't exactly the first place that comes to mind. London, Chicago, New York, Detroit, Paris and Manchester are amongst the few cities that are credited with making huge contributions to the catalogue of electronic music we have at our fingertips today.
It's sometimes very easy for national music media to overlook fledgling talent in cities such as Liverpool, Manchester and Newcastle. To a similar extent, media attention regarding recent developments in electronic music has been almost exclusively centred on London. Whilst nobody could overlook the influences of a vast roster of dubstep, techno and garage producers based in the UK's capital, it seems unfair that artists with similar levels of talent lack the appropriate platforms for exposure in northern cities.
TRIPTIK Music is aiming to address this imbalance, with these key criteria kept at the forefront of their progress: "Essential, Eclectic and Electronic."
A label with no static 'sound', Triptik focuses on the aesthetic of innovation rooted within tradition. The goal of the label is to present the listener with high-caliber music that reaches beyond the boundaries of genres, trends or clichés.
Having recently released Mr Blazey's The MUSH! EP, the label has once again proved its consistency in releasing fresh and forward thinking goodness. What label owner Tim Shaw has gone and done for us in this mix is no different. This is the freshest dance music soundtrack out there, spanning a diverse array of styles including hip-hop, house, dubstep and more. You are now rocking with the best...
http://soundcloud.com/thewildcity/wild-city-019-triptik-musicDirect Download: Wild City #019 - Triptik Music
"This mix spans hip-hop, house, dubstep and ambient music representing what Triptik Music is all about; Essential, Eclectic and Electronic. I want to create a blend of music which could work on the dancefloor and in headphones. It includes tracks released on Triptik Music by artists Mr Blazey, Joonipah, Verso and Trafik Soundsystem alongside tunes from some of my favorite labels currently pushing electronic music, as well as some cheeky exclusives you won't hear anywhere else. Enjoy." - Tim Shaw (TRIPTIK Music)
Tracklisting:
Verso - UFO (Triptik Music)
Mr Blazey - Everybody Knows (Triptik Music)
Roots Manuva - Witness the Fitness (Slugabed Remix) (Ninja Tune)
Joonipah - Whupah (Dub) (Triptik Music)
Mr Blazey - Put Your Fears in Order (Feat. Mammal Club) (Triptik Music)
Nick Pride and the Pimptones - Mia Sorella (Tim Shaw Remix) (Record Kicks)
Joonipah - Elevate (White Label Exclusive)
FDL - Let's Go (We Play House)
Bobby Champs - All Night (Pictures)
Todd Terje - Ragysh (Running Back)
Trafik Soundsystem - RASKL (So Called Scumbags Remix) (Triptik Music)
Tightshirt - Back to Basics (Mesrine Musique)
Claude Vonstroke - Who's Afraid of Detroit (Munni Brotherz 2011 Rework) (Dirtybird)
Mr Blazey - Lamenterlude (Triptik Music)
Mr Blazey - Reply With Eyes / Orangey (Triptik Music)
Destinys Child - Buga Boo (Blacksmif 'Spaghetti Western' Remix) (White Label Exclusive)
Links:
Website
Soundcloud
Facebook
You can hear Mr Blazey's - MUSH! E.P in full right here
*Feel free to share and blog this mix, but please reference this page*
Tags
Join Our Mailing List