Wild City 017: Andy Vaz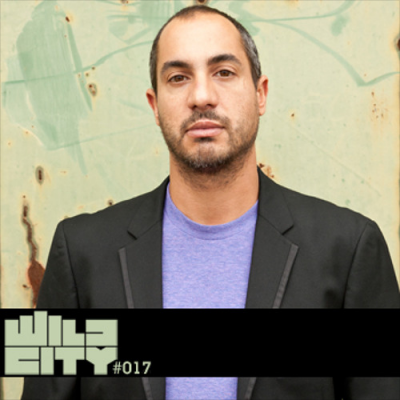 5 March 2012
Andy Vaz hails from Düsseldorf, Germany and is the man behind Background Recordings, a label internationally acclaimed as being instrumental to what people refer to today as minimal techno.
"Some of the most influential international musicians of the minimal electronic music movement have their works presented on his Background Imprint. The label has been a major force in the presentation of minimal techno, introducing and educating the world to the geographic variable influences that exist within the genre."
In March 2007 Vaz added to his list of musical ventures by launching a new label called "YORE", the focus of which will be on authentic old school Detroit and Chicago house sounds. His latest release, Straight Vacationing is his first full-length artist album since the 2006 release of Repetitive Moments Last Forever. It sees Vaz travel back into history, registering as less a straight-up collection of dance-floor burners and more a variety pack that mixes club tracks and full-fledged house songs.
Last October Andy Vaz, Glitterbug and Murat Tepeli were invited out to India to tour as part of a Goethe Institut initiative. This is where we first met Andy. His love for house and techno became evident instantly and we just knew there and then, that we wanted a Wild City mix. (This tour was covered by Resident Advisor here)
While the tracks on the mix are mostly new, there's an obvious classic sensibility, whether it's showcasing sturdy house and techno rhythms, putting an 80s influenced vocal front, or breaking out a bouncy disco bassline.
Many parts of the dance music community are regularly criticised for getting a bit formulaic with their house and techno approach. Vaz on the other hand eschews trends to instead embrace elements of old funk, soul and house in an intriguingly personalised way.
Wrap your ears around this one good:
http://soundcloud.com/thewildcity/wild-city-017-andy-vazDirect Download: Wild City #017 - Andy Vaz
Tracklisting:
Franc Spangler - Open Eyes
FD - Two Timer (No Aass He Losin Edit)
Theo Parrish - Voices Echos in the Dark
Key to Life - Forever
Kenlou - the Bounce
Loosefingers – What Is House?
Hakim Murphy - Pulsate Phoshorus
Strand - Zephyr
Tony Ollivierra - Absolution
Tony Ollivierra - Quick Release
Deep South_Believe - Osgar G's Dub
Adeva_In and Out of My Life (Secret Weapon Mix)
James Duncan - You and me
Jerome Sydenham - Double Penetration
Morning Factory - Runners
Jackmaster - Bang the Box
Risque Rythum Team - Risque Rythum
+
Links:
Andy Vaz - Website
Yore - Website
*Feel free to share and blog this mix, but please reference this page*
Tags
Join Our Mailing List