Wild City 010: Oriol (CDR Project)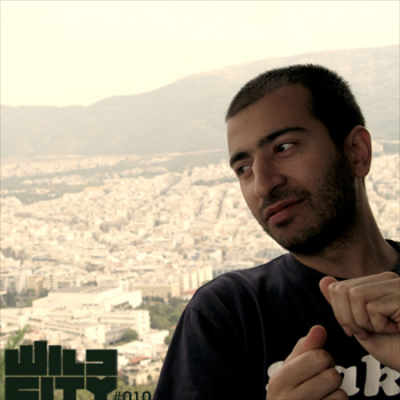 22 November 2011
Last week, we let you know about burntprogress, a music focused agency and network whose project 'CDR - The Nights Of Ideas and Tracks In The Making' has been the bedrock for music producers and artists alike. In fact, it was through the same initiative that BBC Radio 1 (now XFM) DJ Mary Anne Hobbs first heard the sounds of Floating Points, SBTRKT, Bullion and Paul White.
The project itself has travelled with residencies spanning across cities such as London, Paris, Barcelona, Tel Aviv and Sydney. Tonight it begins its tour across India allowing both aspiring and established producers to submit their current works in progress which are then usually play-listed and heard on a great sound system on that same night (the next night in the case of Mumbai). Essentially it's offering an opportunity for like-minded artists to meet and exchange feedback/ideas.
In celebration of this initiative heading over to our shores, we present Wild City 010 from London based, Planet Mu artist Oriol, who'll be traveling across the country, playing his unique blend of 70s soul and 80s electro funk as part of the CDR project after-parties.
His debut LP 'Night & Day' was released on Planet Mu back in 2010 and came as a breath fresh air, at a time when "modern funk" from the likes Dâm-Funk and Floating Points was just starting to show its face. Oriol's attempt tempered the boogie with a lush and spacious sense of melody. A timeless classic.
The mix itself is pretty much what we're all about. A thrilling 30 minutes of brand new cuts from the likes of Rustie and Machinedrum alongside classics such as the 1985 groove "Midnight Express To Love City". Strap on your headphones and dig this.
http://soundcloud.com/thewildcity/wild-city-010-oriol
Direct Download: Wild City #010 - Oriol (CDR Project)
Tracklisting:
Oriol - Intro
Braille - Riverbed
Machinedrum - The Statue
DJ Roc - Break It Down
Rustie - Dreamzz
Spaceship Earth - Midnight Express To Love City
Recloose - Soul Clap 2000
Spoek Mathambo - Mshini Wam Feat. Avuyile Tosa, Yolanda Fyrus Xashi (Canblaster Remix)
L-Vis 1990 - Forever You
Zomby - Firefly Finale
His lush title track from his 'Night & Day' LP can also be heard below:
http://soundcloud.com/fuckyeahemusic01/oriol-night-and-day
For more information on all the CDR events happening across the country over the next week, head over to our events page here
*Feel free to share and blog this mix, but please reference this page*
Tags
Join Our Mailing List