Wild City #201: Sublime Sound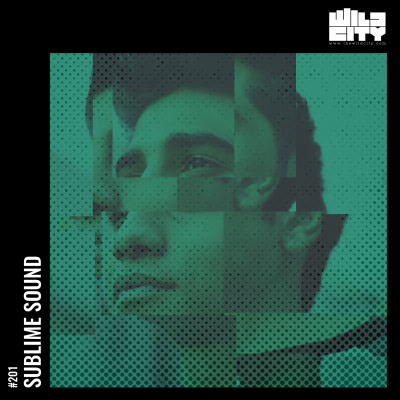 11 December 2020
Among the many styles of DJs, some selectors rely on the quality of their selections to create the mood while others make the case of how mixing equates with performances by "traditional" instrumentalists – where entire sets come together cohesively akin to a single song, constructed with a zoomed-out vision by meticulously combining isolated, sometimes morphed, phrases and sections like individual musical notes. Anhad Khanna makes a similar case with his Wild City mix as his new moniker Sublime Sound, which he debuted recently with the EP 'Final Call'.
Take for instance, how a repeated phrase from Boyard's 'Interstellar Express' merely interludes the transition from Wayward's 'Back To The Old Days' and Baby Rollen's 'Swimming with Dolphins', never fully coming through itself but only adding as a part of the sum to create an entirely new composition which utilises the three tracks. Khanna doesn't just stitch together selections but creates a performance out of his mix, sometimes using the squelching arpeggios as the connecting thread, sometimes the resounding kick drum, and other times latching on to a found phrase from evolving hi-hat parts. Moving from Desert Son Colony's remix of Third Son to his own original number 'ID', the narrative of the mix is driven purely by the engulfing texture and its evaporation to reveal thumping rhythms.
There's almost a technical meticulousness that pervades the mix by Khanna, an artist who has worked as a record engineer and producer with artists across Indian indie music landscape while himself presenting more contemporary excursions as part of Anhad + Tanner. With Sublime Sound, the New Delhi-based talent ventures into more adventurous explorations of electronic music, reflected by the relentless and sometimes jarring (at least, for the uninitiated) dance tracks of his high-octane Wild City mix.
"Recent discoveries and some older tunes that have inspired the soundscapes of Sublime Sound, this mix is a deep dive into searching a gateway back to the old days. This time my mother suggested I go left field" – Sublime Sound
Listen to the mix:
Direct Download Wild City #201: Sublime Music // Head here for Mixcloud
Tracklisting:
Air Lock – Tracing Xircles
Back To The Old Days – Wayward
Interstellar Express – Boyard
Swimming with Dolphins – Baby Rollen
Out Overnight – Korzi
Conquer – BIOME
Baby – Moff & Tarkin
Summer Long, Now Gone (Desert Sound Colony Remix) – Third Son
ID – Sublime Sound
Hyperbaric Dreams – H&S
I Have a Love (Overmono Remix) – For Those I Love
Mars – Caribou
Prism – Pariah
Helles – Neon Chambers
50 Euro to Break Boost – Skee Mask
Chrysalis – Reflec
Give It to Me – KUSP (UK)
Stop Looking At Me Swan – HAAi
Box – Shed
Hedon Hack – Esther
Tags
Join Our Mailing List