Wild City #192: Babloo Babylon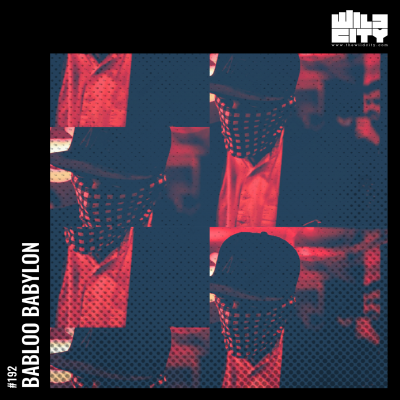 21 May 2020
Anyone who has caught the enigmatic Babloo Babylon live has beared witness to the anonymous producer and DJ's knack for interspersing film dialogues between climatic oomph of Bollywood edits in his DJ sets to bring the spirit of 70s and 80s' noirs to the dancefloor. Behind the decks, Babloo is a storyteller with a unique voice, which compensates for his hidden identity.
Recognising and utilising the difference in context between mixing for a live event and curating a mix for an online platform like ours, Babloo changes his approach on his Wild City mix to get more candid and just share a playlist of film classics he loves.
The penchant for scrupulous structuring doesn't entirely escape him though. Borrowing segments of varying length from the works of the likes of Usha Uthup, Asha Bhosle, Ilayaraaja, RD Burman and Bappi Lahiri, Babloo's mix is a demonstration of the colourfulness of Indian film music and an exercise in revamping the flow of its titles. For instance, the spoken word intro of Bappi Lahiri, Vijay Benedict and Alisha Chinoy's 'Zindagi Meri Dance' breaks out into a raucous drum solo instead of a steady disco rhythm like in its original form. Building familiarity in the listener's mind by curating known-numbers and then subverting all expectations by introducing a surprising element is what makes Babloo Babylon's Wild City mix an exciting way of rediscovering classics.
"Kuch purane nagme mere dil ke kareeb (Some old tunes that are close to my heart)" - Babloo Babylon
Listen to the mix below:
Direct Download Wild City #192: Babloo Babylon // Listen on Mixcloud
Tracklist:
Untitled
Ye Hawa Ye Fiza – Ilayaraaja & Asha Bhosle
Music – R.D. Burman
Live – Braz Gonzalves
Aasman Se Ek Sitara – R.D. Burman & Asha Bhosle
Countess' Caper – R.D. Burman
Indira Logathu Sundari (edit) – S.P. Balasubramanyam
Theme from 'Bombay Talkies' – Shankar Jaikishan
Jeena Hai To Jee Bhar Haslo – Usha Uthup
Come Sing – Usha Uthup
Aaj Shanibar – Rupa
Ru Ru Ru – Maya Ghosh
I Am A Bad Girl – Bappi Lahiri, Alisha Chinai & Shailendra Singh
Disco King – Ilayaraaja, K.J. Yesudas & Vaani Jayaram
Mere Jaisi Mehbooba – Bappi Lahiri & Sharon Prabhakar
Dama Dum Mast Qalandar – M. Ashraf & Ahmed Rushdi
Shalimar Title Track – R.D. Burman
Sansani Khez Koi Baat – Hemant Bhosle & Asha Bhosle
Tum Samne Baithe Raho (edit) – Lata Mangeshkar
Zindagi Meri Dance Dance – Bappi Lahiri, Vijay Benedict & Alisha Chinoy
Yun To Haseen Hazar – Amit Kumar & Asha Bhosle
Tags
Join Our Mailing List