Wild City #184: DJ Ishani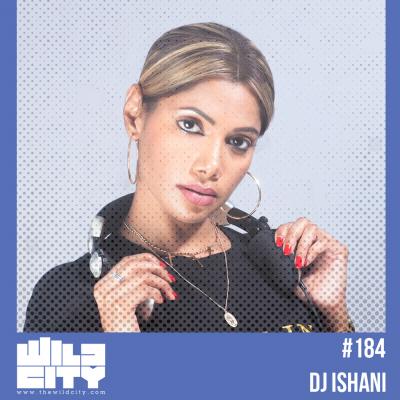 6 November 2019
Destiny's Child, Beyoncé, Lauryn Hill, Missy Elliott, Aaliyah – these are just some of the artists that feature on DJ Ishani's mix for Wild City. In case it isn't obvious already, Ishani's mix is an ode to the girl-power that has dominated hip-hop and R&B charts, with an admitted bias towards the past, making it aptly suited for nostalgic high-school throwbacks.
The Mumbai-based DJ curated this compilation with the purpose of educating listeners about the abundance of talent contributed by female MCs to the genre. Generously peppered with names from pop music, the mix packs an inviting oomph and rousing energy.
Moreover, Ishani elevates the zeal and energy of the set through old school mixing, one of the styles she has cultivated through nightclub residencies across the country. The parade of female figures seem to respond to each other's energy, with each track intently taking over the charge from its predecessor, making it seem almost like a 35-minute-long showcase by a star-studded ensemble.
"Recently there was a debate on social media when Cardi B declared she'd opened doors for female emcees in the new era. Although that quote was taken out of context, the debate made me realize we have a whole generation of fans that have lost connection with the depth of talent femcees have contributed to the genre. That inspired me to drop a girl power charged hip-hop/R&B mix, with a bias for the past!" - DJ Ishani
Listen to the mix below:
Direct Download Wild City #184: DJ Ishani // Head here for Mixcloud
Track List
Missy Elliott feat Nas. – Hot Boyz
The Lady Of Rage – Get With Da Wickedness
Queen Latifah – Go Head
Destiny's Child – Jumpin Jumpin
Salt N Pepa – Whatta Man
Lil Kim Feat Lil Cease – Crush On You
Adina Howard – Freak Like Me
Queen Latifah – U.N.I.T.Y
Lauryn Hill – Lost Ones
Salt N Pepa – Shoop
Eve – Satisfaction
Beyonce – In Da Club
Raja Kumari – Shook
Queen Penn – Party Ain't A Party
Lil Kim, Da Brat, Missy, Angie Martinez – Ladies' Night
Rah Digga – Break Fool
Mis-teeq – Scandolous
Lauryn Hill – Doo Wop
Aaliyah – Try Again
Lady Leshurr – Juice
Remy Ma – Conceited
Destiny's Child – Independent Women
Missy Elliott – Work It
Lil Kim – The Jump Off
Salt N Pepa – Let's Talk About Sex
Missy Elliott – Pass That Dutch
Tags
Join Our Mailing List