Wild City #166: Manali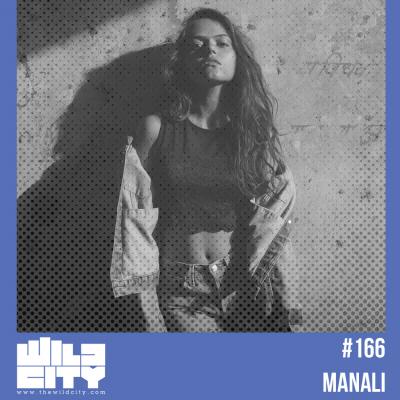 28 February 2019
Essentially, DJing is the act of playing one track after the other in cohesion. But that's not how Manali sees it – for her, each set is a sonic exercise in storytelling, a singular journey that transports her audience to other worlds. With her love for spacey, hypnotic, and obscure sounds, the journeys often end up venturing into the future, or outer space.
Originally from Mumbai, Manali is now based in Amsterdam. Her move was inspired by her penchant for travel and her inclination towards the city's thriving dance music culture. The past few years have seen her regularly play at popular Dutch clubs, start her own parties, and build a notable presence in the Dutch minimal scene.
With her mix for Wild City, Manali fabricates a hard-hitting soundscape charged with futuristic sounds, with a singular intention of making listeners transcend into outer space - or perhaps, more fittingly, to an extraterrestrial party on Mars. Starting with a gripping, jaunty tune (that unfortunately remains anonymous), the mix showcases her minimalistic approach to house and techno, with undertones of acid, breaks, and electro.
"Strap in your seat belts, we're ready to take off and embark upon a journey with sounds from outer space." - Manali
Listen to Manali's mix below:
Direct Download Wild City #166: Manali
Tracklist:
ANONYMOUS
*FEEL FREE TO SHARE AND BLOG THIS MIX, BUT PLEASE REFERENCE THIS PAGE*
Tags
Join Our Mailing List