Wild City #157: Pablo Valentino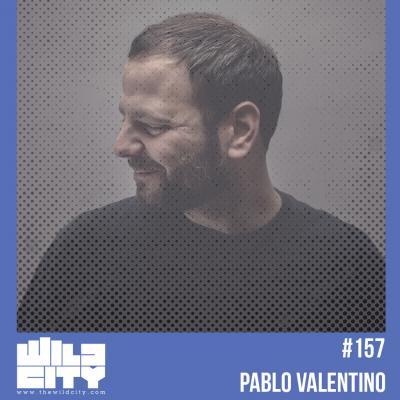 19 September 2018
Pablo Valentino isn't exaggerating when he says his sets span across genres. His reputation as a tastemaker precedes him, as does his notoriety for breaking sound barriers.
The French producer, DJ and owner of the MCDE and FACES imprints has been behind the console for over two decades. Part of his appeal on the dance floor owes largely to his voracity for collecting records, an activity that has consumed most of his life. The distinct musical patterns he weaves as he spins tunes that vary from jazz, funk and hip-hop to disco, house and techno are distinguishable for the primary ingredient he seeks in music – soul.
As Pablo gears up for his 3-city tour of India, which commences tonight in New Delhi, he put together Wild City's 157th mix.
Pablo's entire genre-spanning legacy is culminated into this single 1-hour compilation, which gets off to an energetic start with The S.T.U.D Band's straight-up funk and jazz track 'Success'. True to his words, these elements leave their mark on the rest of the mix, even as disco, deep house and house take over, with tracks by artists like Boo Williams, Romart Rauch and DJ City. There's even a special treat for listeners in the form of an unreleased track by Danilo Plessow's Motor City Drum Ensemble.
Whether deliberate or just a serendipitous accident, this compilation is a suitable sonic representation of these late September evenings, as a lingering summer gently metamorphoses into fall. Vocal samples, disco and nu jazz emerge the heroes of this mix, which lulls you into swaying and boogying on the dance floor before easing you out with Franck Gerard's ambient 'Smother Savior'.
"I recorded this mix last week before flying to India in one shot with my Tascam, using 2 x CDJs and 1 Pioneer DJM at my friends GBoy & Jean-Mi's place. As always when I'm asked to deliver a 1-hour mix, I try to shorten into the hour the different genres and vibes of music I would usually play in a 2 or 3 hour set." - Pablo
Listen to Pablo's mix below:
Direct Download Wild City #157: Pablo Valentino
Tracklisting:
The S.T.U.D Band - Success
The Rah Band - Messages from the Stars
Re-Loved by Seamus Haji - Be My Baby
Roman Rauch - Down to Love You
Motor City Drum Ensemble - Untitled (Unreleased)
DJ Nature - Born Lifted
Kaffe Crème - Passacaille
DJ Slyngshot - A.X.I.S
Boo Williams - Make Some Noise
DJ Sneak - Show Me The Way
DJ City - Tennage Sexdrive
Grasa - That's A Nice Hat, Saxine
Franck Gerard - Smother Savior
*FEEL FREE TO SHARE AND BLOG THIS MIX, BUT PLEASE REFERENCE THIS PAGE*
Tags
Join Our Mailing List